Columbia University Medical Center (CUMC)
Please Note, this study is open to all, Surgeon's, Doctors, and Parents, and Adults with Condition, we need your help to make this work.
What is the CARE Study?
Columbia University Medical Center (CUMC) is currently conducting phase one of the Congenital Anomalies Research Exploration (CARE) Study. This study is using genetic testing to investigate the underlying causes of gastrointestinal (GI) defects. Despite GI anomalies being the third most common type of birth defect seen in babies, there is not much currently known about the genes related to these defects. During phase one, the CARE study is focusing its investigation on genetic causes of esophageal atresia (EA) and tracheoesophageal fistula (TEF) and is looking for participants who were born with EA and their biological parents to participate. In future phases, CUMC will investigate other GI defects, including omphaloceles, gastroschisis, and anorectal malformations.
Overall, the CARE Study has two goals.
1. Identify genetic causes of EA/TEF.
It is suspected that there is an underlying genetic contribution to these types of congenital anomalies, but the specific genes and their effects are unknown. Through having a better understanding of the underlying genetic causes, we may be able to study the relationship between the genetic changes in patients with EA/TEF and the effectiveness of different treatment/management modalities. We will also be able to better understand the hereditary nature of the defect and risk of recurrence in a family.
2. Collect long-term developmental data on individuals born with EA/TEF.
This type of data will help us study what effects the gene changes causing EA/TEF will have on long-term development and will be useful for families in the future to help understand what to expect when their child is diagnosed with EA/TEF.
Who are we?
The CARE team is a multidisciplinary team based at Columbia University Medical Center. The principal investigator is Dr. Wendy Chung, a clinical geneticist who has extensive experience in studying the genetic causes of various birth defects. The co-investigators are the director of pediatric surgery, Dr. William Middlesworth and pediatric gastroenterologists, Dr. Julie Khlevner and Dr. Joseph Picoraro. The study coordinator and main contact person are Priyanka Ahimaz, a board-certified genetic counselor. The study also has rotating research assistants, currently Sarah Stewart, a genetic counseling student from Sarah Lawrence College.
To learn more about the study team members, click the link below:
https://columbiacarestudy.wordpress.com/2017/02/01/meet-the-care-study-team/
Interested in Participating?
The CARE study is an optional, free study, which accepts participants born with EA/TEF from all over the world. At this time, we are enrolling individuals who have esophageal atresia and tracheoesophageal fistula (EA/TEF). If you/ your child is affected with EA/TEF and are interested in participating in the study, we will arrange an appointment over the phone to discuss the study. We are able to enroll participants of all ages. As a part of the study, we will ask some general medical history questions to learn more about the affected individual and their family
history. A blood (ideal sample) or saliva sample will need to be collected from the affected individual and both biological parents- the collection kits can be shipped to your home at no cost and we will provide pre-paid packages for you to have them sent back to us, also at no cost. Having both the medical history and parent's samples will allow us to create a more complete picture when analyzing genetic test results. We can observe if there are any changes in the genetic sequence of the affected individual compared to their parents that may be responsible for the birth defect.
The genetic test we will conduct is called Whole Exome Sequencing (WES). Basically, WES is a genetic test that looks at the DNA in your blood or saliva to analyze the sequence or code of your DNA. By doing this, we can see if there are any changes that could have contributed to the EA/TEF. In the CARE study, we will only be looking at the areas in your DNA that are known to be related to EA/TEF. This means that analysis and results will only be focused on these specific areas, so you will not get any secondary results that could potentially suggest you are at an increased risk for a different medical condition.
This study does not necessarily directly impact its participants. However, if any genetic changes are identified in the genes being examined, the family can be notified of the result if desired. Furthermore, this study will help future families with children born with a GI defect, in order to provide them with better information and management upon diagnosis.
Contact US
For more information on the CARE study and our team, please visit our website at https://columbiacarestudy.wordpress.com/
or Facebook page at https://www.facebook.com/CAREstudycolumbia/
We can be contacted through either page if you have any questions or if you are interested in participating would like to set up an appointment via phone. Click the image below to see the study:
Click on the Care Study Photo below to find out more from their own page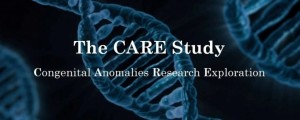 .
2nd International Conference on Digestive Diseases
.
2nd International Conference on Digestive Diseases
December 07-08, 2017 Madrid, Spain
2nd International conference on Digestive Diseases" during December 07-08, 2017 at Madrid, Spain. Conference highlights the theme "Recent advancements and therapeutic techniques in Digestive Diseases".
Conference Series Ltd organizes 1000+ International Conferences every year across USA, Europe & Asia with support from 1000 more scientific Societies and publishes 400+ Open Access Journals which contains over 30000 eminent personalities, reputed scientists as editorial board members
For Abstract submission and more details about conference please visit our conference website: http://digestivediseases.conferenceseries.com/
or
Contact
Adam Johnson
Director| Digestive Diseases 2017 | Madrid| Spain
Email: digestivediseases@gastroconferences.com
Tel: 1-800-216-6499| 1-888-843-8169
Fax: +1-650-618-1417
Dear Steve,
 Thank you for your support!
Adam Johnson
.
Save
Save
Save
Save
Save
Save
Save
Save
Save
Save
Save
Save
Save
Save
Save
Save
Save
Save
Save
Save
Save
Save
Save
Save
Save
Save
Save
Save
Save
Save
Save
Save
Save
Save
Save
Save
Save