Please Note
This Website is always being added to, so always growing in information to help YOU.
You never Know what your come across.
Use the NEW Search tool to help.
~
First World Survey
An idea is Born
Using this website as the platform to reach out to many counties
With the Backing of leading World Doctors we have brought you the First Ever World Survey.
Writon in the USA
The study is being conducted at UNC, and has been IRB-approved by UNC.  Dr. Evan Dellon is the PI.  No personal identifying information is collected.  Any patient with EA/TEF or caregiver of a patient with EA/TEF is eligible to participate in the study by clicking on the survey link.  The survey link can be shared without additional IRB or ethics agency approvals.
 TOF-OA, and, EA/TEF are Same but called different in other Countries
It's up to you to be involved,

Click to enlarge
A Worldwide Survey to Assess Characteristics and Long Term Outcomes in Patients with Esophageal Atresia
 Thank you for your interest. This is an IRB approved study & will look at characteristics and long term outcomes of patients with esophageal atresia. If you choose to participate, you will be asked some questions about your disease and treatment.
 Do I have to complete the survey?
Participation is voluntary, meaning you can opt out, but we hope to use the information to help improve care for patients with esophageal atresia.
 Who can take the survey?
This survey is for patients with esophageal atresia of all ages AND parents/caregivers of patients with esophageal atresia. If you are younger than 18 years, please fill this survey with your parent or guardian.
How long does the survey take?
This survey should take no more than 20 minutes. You can stop at any time and continue where you left off later.
 Do I have to answer all the questions?
All questions are optional. If any question makes you uncomfortable or you don't want to answer, you can skip it.
 Is the information safe?
The information you provide is completely confidential. We will not share your information without your permission. You will not be contacted by any member of the research team.
 How will my information be used?
The information you give us will be studied by our research team. It will be used to improve healthcare delivery to patients with esophageal atresia.
If you have any further questions regarding your rights as research participants
please contact the University of North Carolina Institutional Review Board
(email: irb_questions@unc.edu, phone: 919-966-3113)
If you have any study related questions please contact the Research Team (phone: 919-966-2511).
 Thank you for helping us. We believe this project has excellent potential to improve healthcare
 Sincerely,
Evan Dellon, MD, MPH
CEDAS
Center for Esophageal Diseases and Swallowing
CLICK THIS LINK BELOW TO HELP CHANGE HISTORY
No

Personal data

will be taken
The study is being conducted at UNC, and has been IRB-approved by UNC.  Dr. Evan Dellon is the PI.  No personal identifying information is collected.  Any patient with EA/TEF or caregiver of a patient with EA/TEF is eligible to participate in the study by clicking on the survey link.  The survey link can be shared without additional IRB or ethics agency approvals.
 TOF-OA and EA/TEF  are Same, but called different in other Countries
CLICK TO ENLARGE your be asked for DATE of BIRTH seen how to write it, here in white.
Survey Link Page
~
~
BOOK YOUR PLACE Click on the Link Below
http://www.oa2016.com.au/registration.php
~
~
~
Este sitio web está dedicado a la memoria de mi difunto Nan, que con su comentario a cabo, y el dinero dejó en su testamento, para mí, entonces ninguno de lo que estamos haciendo sería de lo ocurrido. y es por eso tomamos nada de esta idea cada cosa va a producir el cambio.
Mensaje dejado leer ...... Se podría cambiar el mundo si se pone Le importa a ella Esteban.
~
We need your HELP
This will melt your heart
Please read this
Over the time I have been working on this website people have asked me why do you do this, well that is a simple question to answer, for me its to bring about change, to be able for people to link together to build their own support network Bev and myself though our group have managed to link Families together across the world, Families that may not have known about others living so close.
What we believe is that the more we link others up the better the understanding, and we set out to do just that, there are 100's of Families out there that now have their own support from others.
Now
There are Doctors in this world that can teach other Doctors, from less well of counties, the skill they have in saving a child's life
I heard a rumor the other day of a well known Doctor from the world famous Boston Hospital being asked to travel to South Africa, to help Doctors save a Child's life, even just over seeing the op that is needed,
But it seems the trip has stalled, so I have been asked by the Parents of this Child to see if this website can ask you the Parents, or even Doctors to email the Bosses to allow this Doctor to travel,
in doing so allowing others to learn how to do this complex op on this Child.
Please watch and hear the song about the Child's fight to stay here in this world. I am posting this here because the Parents have asked us for our help
Remember this could be your child, and we ask for your help in emailing the bosses of this very humble Doctor to travel to teach others.
Baby Caylem NEEDS your HELP
Click this link, hear the song to
https://www.youtube.com/watch?v=a7wXM-fK-Bg?rel=o
Published on July 29th, 2016
From Steve
(Like so many Children in this world the lucky one's are helped but for this little boy there is no one in his Country able to do this op needed to save his Life)
Understandably, The Leading USA Dr cant leave his workload in USA to help Caylum in South Africa, but the thought turned to possible raising enough money to get him to Boston?
So I guess your wondering why I have put this request by the Parents on the front page of this website, well maybe if we raised enough awareness around the world about these conditions these children have, we could get Doctors in their own country's interested in learning from the People who teach our Doctors.  
Its a long shot but we have to start somewhere so why not here
I would like to ask my facebook friends and their facebook friends to help this little boy. Little Caylum needs our help as well as our donations in order for him to lead a normal life. Only a doctor from America is able to do this much needed operation for Caylum and the costs involved is very high. I'm asking everyone today to please help. Please take 10 minutes out of your day to help.
.
http://www.caylum.org.za/index.php
.
https://www.facebook.com/caylumwillemse/posts/306513239699374
 Every Child needs hope x
THIS IS THE REASON WE ALL NEED CHANGE
~
Please click on your, Phone make above, to be able to get the FREE Phone APP

RE Phone App, As I up date this from time to time if you find your App wont load just re-start your phone, just needed up-dating your end.
Many Conditions found on this site have links between them
~
DON'T let the world CHANGE your Smile, make your Smile CHANGE the world
~This website is run for Parents by Parents, from around the world, regarding Conditions found within this site. (We are not a Charity)  But your see from within our site we do support other Charities, big or small, because we feel that they do fabulous work. From putting a smile on a child's face on a ward, or granting a child that special wish, or an ear to listen to you and understand what you are going though, all these Charities I have been in contact with first. Or they themselves have asked.

---
Website address used to get you here

Find this above logo as a free to download on our PDF page, use as you like.
~
on the 8th-01-2016 this was posted onto our group page, we have removed the Parents Name
Just want to say a huge thank you to Steve Wyles and crew my son was having trouble getting a work placement for his college course so I went to see a perspective employer and explained about his condition ... Thanks to Steve and all the information on the website and within the app they accepted my son on the placement as after I gave them the links to both the realised that any information they needed was provided on the app and website so a huge thank you for all the time money and ideas you have achieved so far and for helping all of us help each other with our personal experiences .... Just shows all this hard work is paying off in more ways than one not only are us parents benefiting but we are also helping to spread awareness.
(So as you can read above this Website is helping others in many ways not just the Children on younger ages)
~
Our Group has reached 2771 Families, From 56 counties.
Read the Support page to see how many Counties this website was hitting when the letters where writon, and that was in only 6 months.
LOOK ON OUR PAGE FOR FACEBOOK
Meet the Tof Mum that Runs this Group.
The Group is run by Parents for Parents so advice given is from a Parent going though this now, the same as you are.
Bev Stark 
Who and what Bev knows is Staggering

Meet Bev and her Tof Son Bailey
~
 FREE ITEMS to help........    http://www.birth-defect.org/product/pdf-files/
Posters, Flyers, Business Cards like below, Pre-writon  Drs Letters etc
allows you to be able to print from your own home allowing
YOU to help US drive HOME the AWARENESS
This Site is reaching far and wide, and bringing the info found here to many families, and being shared by World Hospital's and Doctor's, as this Site is, we are told very unique, as one Leading UK Doctor emailed us.
~
We are getting Doctor's from all over the world supporting this website, by sharing with the Parent's they are coming into contact with, meaning they support the efforts being put into this website, the site was built for raising awareness, and empowering families with trusted resources.
http://www.birth-defect.org/letters-of-support/
Look at this Page
http://www.birth-defect.org/ea-tef/
---
What We Are All About
What I have learnt in doing this Website, is there are some real honest and hard working people out there, and saw what I wonted to do and said, can we help to. Though our group we have linked up families rite across the world, linking them up with Parents who live close but never knew it. Our group works really well, no-one looks down on anyone, as we are all linked in some way to each other.
We have linked up with others, running support groups.
~
Our Free Phone app now has a link to a Mum in the USA who has a TEF SON, who is running a blog on food
so if you have a phone, all this is at your finger tips via our phone app
We all carry phones, so we have the world hospital page linked to app showing you names,
Drs, phone and contact details for Hospitals who are used to dealing with what we cover on here,

Given to us by Parents like you.
~
When I started this all off I thought it would be great to at least change one parents life......
We have gone way passed that now, linking 100's of Family's together across the world, if your reading this thinking you'd like to join in your be welcomed with open arms. its all about TEAM WORK and if your joined our GROUP your also see the Support this Website has from leading Drs.
~
We would like to say THANK YOU to the firm that built this site, by giving us a year web hosting FREE in Support of what we are doing.

http://www.madisonsolutions.co.uk/
Please share our Website.
2016 is here our GOAL is to reach out to the MANY who still feel like you did before you found us. 
---
And Myself (ADULT TOF)
Me at 50 with a good Friend
Born unable to swallow gave me a fighting spirit to enjoy life, I have gone from 60 ton, up to 22 meter yachts to repairing jewellery,
meaning that if you put your mind to something, then anything is possible.
I have bad Dyslexia as your see reading this site, I am a strong believer in trying, then making excuses as to why I cant.
Never give in when someone puts a wall in your way, look, think, and find away around it, because reaching your goal might as the cartoon shows be a few feet, or weeks, away. If you don't keep going your never know if just one day your make it work.
tofs = Tracheo-Oesophageal Fistula Stricture
~
A New Book
A New Book Writon by Adult Tef + V.A.T.E.R
A Blister of Stars Paperback – 2016
by Jason Irwin (Author)
Jason Irwin was born with a litany of birth defects. A Blister of Stars is Irwin's interrogation of his own biography. His poems reveal the terror felt by a child confused about what is happening to his body; the endless surgeries and difficult recoveries, the strain it all puts on his parents both emotionally and financially. Irwin's luminous, reflective poems strive for solace in the face of horror, hold fast to faith while staring into the void. Jason Irwin is the author of Watering the Dead (Pavement Saw Press, 2008), winner of the Transcontinental Poetry Award, and the chapbooks Where You Are (Night Ballet Press, 2014), & Some Days It's A Love Story (Slipstream Press, 2005). He has also had work published in Poetry East, Sycamore Review, Confrontation, and Poetry Ireland Review, among others. He grew up in Dunkirk, NY, and now lives in Pittsburgh.
Buy it here 
https://www.amazon.com/Blister-Stars-Jason-Irwin/dp/0692711724/ref=sr_1_1?s=books&ie=UTF8&qid=1469535846&sr=1-1&keywords=jason+irwin+blister
~
 Our small Team we have would like to say THANK YOU
For your Support
  A New Year is here, Look what we have done in just 17 months with our Group made it the BIGGEST on FB

We bring you all this on a SMALL AMOUNT of Money, and Total Dedication
It is also TEAM WORK that will bring about CHANGE and UNDERSTANDING
Some of the info found on this website has been sent to us by Leading USA Doctors, and Research Hospitals.
And we don't even ask you for money
IF YOU LIKE PLEASE SHARE
On a Personal Note
This website is Dedicated to the Memory of my late Nan, who with out her comment, and money left in her will, to me, then none of what we are doing would of happened. and this is why we take nothing from this idea every thing goes to bringing about change.
Message left read  ...... You could change the world if you put you mind to it Stephen.
My Nan would of loved this video clip, it shows a few become a Group working together, and for me this is one reason I love doing this website and being part of a bigger group we run, because over time, its starting to take shape, I love the song lyrics, its something My Nan would of said, everything you wont is a dream away.... I do feel my Heart Beating when thinking on idea's to spread the awareness, plus being a Jeweller the song lyrics using the word diamonds, means something to me to.
Plus at the Brits Music Awards the lead singer made a very good point, lets think of those in the refugee camps, as we could be them, and they could be us.

I am glad my dance moves from my 20's have been used in the making of this video.... LOL
https://www.youtube.com/watch?v=QtXby3twMmI?rel=0
Love you always Nan x
"Never doubt that a small group of thoughtful people could change the world. Indeed, it's the only thing that ever has.—Margaret Mead, author of quote.
~
A live on going blog from a Parent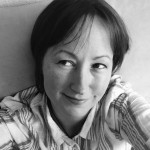 Special parents are not born, they are made.
All special families come with the backstory. For some it is short and other long. One thing we all have in common is that our stories inexorably linked. This is my first blog entry so forgive me if I ramble a bit.
The back story is important because it is our journey that makes us who we are. Every child in our lives shapes that journey and we, as parents and caretakers, evolve to best support those we love. Like it or not, it changes us… Forever.
Most of us start this special journey having no clue where to begin. We feel like a we were dropped in the ocean during a storm with nothing but a beach ball to stay afloat. Have you ever tried to hold on to a wet beach ball? Well, you can't.
Part of that sink or swim phase, as i call it, includes making decisions that will affect your child and you for the rest of your lives with little to no accurate info or real guidance. Doctors list off big words and your brain slowly turns to mush trying to translate it into english. This phase in the back story is often ongoing with each new hurdle we come across. It is also the part we all would very much like to forget sometimes.
It is important to tell these backstories because we need to remember what brought us all to the point in our lives when we became members of the special needs community. They are filled with regrets, guilt, and the never ending what ifs. Our situations are not unique but our backstories are. That is why they matter so much. It changes how people see you and your family when they know the true struggle that has brought you to this point in your life.
Read this Mothers BLOG also on the FREE Phone App
 ~
PLEASE NOTE
We work very Closely with a Facebook Group  running in the USA
This Group have supported the work we have been doing over the last few years.
Click on the link below
Kids born with Tracheoesophageal Fistula (TEF) & Esophageal Atresia (EA)
~