Facebook Group linked to this website
We have been asked by many Parents about a support group, click on this link below, to find one attached to this site, it was New in April 2018. The 4 Admin live with this also. In May the members were around 3300.
This Group is Run by, One USA Ea-Tef Adult, one UK Adult-born with TOFS, one Ea-Tef 21 year old, A wife of an Ea-Tef that Died from this Condition, and a Mother with a 4-year-old TOFS Child.

Facebook Group Called – BORN UNABLE TO SWALLOW YOUNG AND OLD
This Group is for You. Parents, patients, and doctors have always wanted to connect, to learn and share what to do for those born Unable to Swallow. This is your forum. Whether you are looking for information or a place where someone knows what Esophageal Atresia (EA=OA) is. We know what it's like to have a tef or be a tof and need answers and support to grasp what it's like to have or care for a toffling or someone fed via a tube instead of the normal by way of your mouth. We can now help you find a support group that conned the world by linking all countries and all people with information and support. We want nothing except to be here. 24/7.Have a question concern? This Group is Named Young and Old because the Young can learn from the Old and the Old can learn from the young. Young and old are losing their lives still, this site aims to try and bring about change and understanding for all. 
https://www.facebook.com/groups/1929788607332368
Find info on this site for this Support Group, click link below.
We need your HELP, Read Below
Columbia University Medical Center (CUMC)
Please Note, this study is open to all, Surgeon's, Doctors, and Parents, and Adults with Condition, we need your help to make this work.
What is the CARE Study?
Columbia University Medical Center (CUMC) is currently conducting phase one of the Congenital Anomalies Research Exploration (CARE) Study. This study is using genetic testing to investigate the underlying causes of gastrointestinal (GI) defects. Despite GI anomalies being the third most common type of birth defect seen in babies, there is not much currently known about the genes related to these defects. During phase one, the CARE study is focusing its investigation on genetic causes of esophageal atresia (EA) and tracheoesophageal fistula (TEF) and is looking for participants who were born with EA and their biological parents to participate. In future phases, CUMC will investigate other GI defects, including omphaloceles, gastroschisis, and anorectal malformations.
Overall, the CARE Study has two goals.
1. Identify genetic causes of EA/TEF.
It is suspected that there is an underlying genetic contribution to these types of congenital anomalies, but the specific genes and their effects are unknown. Through having a better understanding of the underlying genetic causes, we may be able to study the relationship between the genetic changes in patients with EA/TEF and the effectiveness of different treatment/management modalities. We will also be able to better understand the hereditary nature of the defect and risk of recurrence in a family.
2. Collect long-term developmental data on individuals born with EA/TEF.
This type of data will help us study what effects the gene changes causing EA/TEF will have on long-term development and will be useful for families in the future to help understand what to expect when their child is diagnosed with EA/TEF.
Who are we?
The CARE team is a multidisciplinary team based at Columbia University Medical Center. The principal investigator is Dr. Wendy Chung, a clinical geneticist who has extensive experience in studying the genetic causes of various birth defects. The co-investigators are the director of pediatric surgery, Dr. William Middlesworth and pediatric gastroenterologists, Dr. Julie Khlevner and Dr. Joseph Picoraro. The study coordinator and main contact person are Priyanka Ahimaz, a board-certified genetic counselor. The study also has rotating research assistants, currently Sarah Stewart, a genetic counseling student from Sarah Lawrence College.
To learn more about the study team members, click the link below:
https://columbiacarestudy.wordpress.com/2017/02/01/meet-the-care-study-team/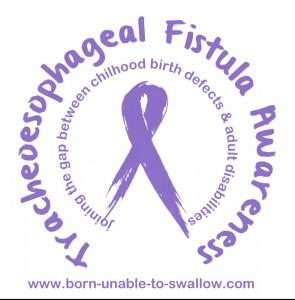 Interested in Participating?
The CARE study is an optional, free study, which accepts participants born with EA/TEF from all over the world. At this time, we are enrolling individuals who have esophageal atresia and tracheoesophageal fistula (EA/TEF). If you/ your child is affected with EA/TEF and are interested in participating in the study, we will arrange an appointment over the phone to discuss the study. We are able to enroll participants of all ages. As a part of the study, we will ask some general medical history questions to learn more about the affected individual and their family
history. A blood (ideal sample) or saliva sample will need to be collected from the affected individual and both biological parents- the collection kits can be shipped to your home at no cost and we will provide pre-paid packages for you to have them sent back to us, also at no cost. Having both the medical history and parent's samples will allow us to create a more complete picture when analyzing genetic test results. We can observe if there are any changes in the genetic sequence of the affected individual compared to their parents that may be responsible for the birth defect.
The genetic test we will conduct is called Whole Exome Sequencing (WES). Basically, WES is a genetic test that looks at the DNA in your blood or saliva to analyze the sequence or code of your DNA. By doing this, we can see if there are any changes that could have contributed to the EA/TEF. In the CARE study, we will only be looking at the areas in your DNA that are known to be related to EA/TEF. This means that analysis and results will only be focused on these specific areas, so you will not get any secondary results that could potentially suggest you are at an increased risk for a different medical condition.
This study does not necessarily directly impact its participants. However, if any genetic changes are identified in the genes being examined, the family can be notified of the result if desired. Furthermore, this study will help future families with children born with a GI defect, in order to provide them with better information and management upon diagnosis.
Contact US
For more information on the CARE study and our team, please visit our website at https://columbiacarestudy.wordpress.com/
or Facebook page at https://www.facebook.com/CAREstudycolumbia/
We can be contacted through either page if you have any questions or if you are interested in participating would like to set up an appointment via phone. Click the image below to see the study:
Click on the Care Study Photo below to find out more from their own page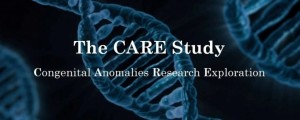 We are Proud to Announce that We are Now
Supported By Cells4Life
 The CellLife Advantage's philosophy is similar to ours. What we do is for the hope of children born unable to swallow and other birth defects. Cells4life are the UK's leading stem cell bank.
As the UK's leading and largest stem cell bank, they have developed everything from their systems and processes, to the range of services that they offer, and even the way in which they store your baby's umbilical cord blood, to ensure that your child has the best chance for a healthy future.
Everything about their service has been designed with one purpose in mind – to provide your baby with the best possible protection for their long-term health. Cells4Life gives you the option to store your baby's cord blood in multiple samples, meaning that they can thaw the amount of cord blood required for a treatment, leaving the remainder in storage for future therapies.
From Steve: As our research has found and can be seen on our stem cell page here on the website. Cincinnati Children's, USA leading center for Stem Cell and Organoid Medicine, and London's world famous Great Ormond Street Hospital, both are doing research into using stem cells for bringing about a new way of treating birth defects. This is why this website has teamed up with cells4life and the Charity they support, for more info on this, see here.
Please Watch this Video to understand
If you want to change the world start by making your bed
William H. McRaven is a retired USA Naval admiral, I came across this video of him talking, about one small task in the morning, his message in this video is how Sue Paul and Steve Wyles (Myself) looks at our task to raise awareness across the world, his message is simple, please watch this to understand why I started this website on my own, and why I will not give in. The website was built before I became friends with, Chris Paul who later died from being born unable to swallow, and why we need your help if you can give it by sharing this site with family and friends. If you watch this video you will understand the message.
.
English, Spanish, Polish t-shirt or card logos Free to use
.
These are FREE to use follow the link below, to PDF Page where you can download and use on cards or a t-shirt.
http://www.birth-defect.org/pdf-files-tof-oa-ea-tef/#esophageal-atresia-cough-or-tof-cough-t-shirt-logos
CLICK on Logo's to enlarge
Greek
                                                                                                                                                                                                                                                                                              Polish
Spanish
http://nacidoincapazdetragarinformacion.com/