Please find below letters of support from leading USA Professors of medicine
Meet Michael O Meyers
Please find enclosed a letter sent to our team here in England and USA by,
Michael O Meyers M.D Professor of the Surgery Department, at the University of North Carolina U.S.A.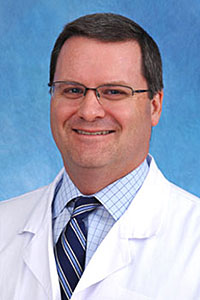 SPECIALTIES
GI malignancy including oesophagal, gastric, colon and rectal cancer, liver cancer, thyroid and parathyroid disease and breast cancer-related procedures.
Please read his letter of support for this website and the small team that brings you the content found on it.
Click on the letter to enlarge it.
~
say hi to the team
Evan S. Dellon, MD MPH
Associate Professor of Medicine
Division of Gastroenterology and Hepatology
University of North Carolina School of Medicine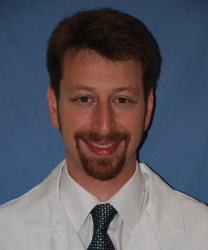 Dr Dellon received his undergraduate degree from Brown University and his medical degree from Johns Hopkins School of Medicine. He completed internship and residency in Internal Medicine at Massachusetts General Hospital. After residency, he remained at Massachusetts General for two years working as a Hospitalist and Assistant in Medicine as well as an Instructor at Harvard Medical School. He subsequently moved to Chapel Hill and completed both a clinical and a research fellowship in Gastroenterology at UNC, during which he received a master's degree in Epidemiology from the UNC School of Public Health. His clinical training has also included experience with endoscopic retrograde cholangiopancreatography and endoscopic ultrasound.
Dr Dellon has been at the Center for Esophageal Diseases and Swallowing since 2008. Dr Dellon's main research interest is in the epidemiology, pathogenesis, diagnosis, and treatment of eosinophilic esophagitis (EoE). He also has research interests in advanced endoscopic techniques. He is a member of several professional societies, including the American Gastroenterological Association, the American College of Gastroenterology, the American Society of Gastrointestinal Endoscopy, and the North Carolina Society of Gastroenterology. Dr. Dellon receives research funding from an American College of Gastroenterology Junior Faculty Development Award as well as an intramural NIH KL2 Career
Papers Dr Dellon has published
http://www.ncbi.nlm.nih.gov/pubmed?Db=pubmed&Cmd=DetailsSearch&Term=Dellon+ES[Author]
Please Click on Letter to enlarge it
~
(unable to eat)
On a Personal note
We the team at www.birth-defect.org are working with a research team at the University of North Carolina at Chapel Hill, in Chapel Hill, North Carolina, USA, on an exciting new project. The dedicated professionals at the Centre for Esophageal Diseases and Swallowing are dedicated to further studying oesophagal atresia and related swallowing disorders and have agreed to work with us in spreading awareness for Ea-Tef and Tof-oa and searching for solutions.
 The following link will lead you to their centre and advances in effectuating modern treatment options with collaboration and ongoing research. More details with are forthcoming as they unfold.
 We are grateful for the support of these doctors willing to help us. This site is all about getting answers to difficult questions. If you have any questions for the team, please contact us at:
 http://www.birth-defect.org/get-in-touch/ 
From this link, we can forward……