Sarah's Live Blog living with EA-TEF
Born July 28th 1997
Sarah has already done a write up on the Adult page of her life, the link below
http://www.birth-defect.org/adult-tof-oa-and-ea-tef/#sarah-usa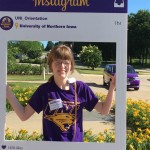 I was born with multiple birth defects; the most serious was Esophageal Atresia and Tracheoesophageal Fistula (EA/TEF) which means I was born without a complete esophagus.  The top part of my esophagus ended in a blind pouch and the bottom connected my stomach, with all of its acids to the bottom of my trachea, just where my airway branched into my one functioning lung.  This was a very dangerous combination. 
https://adventureswithea.wordpress.com/
.
A live on going blog from a Parent
Special parents are not born, they are made.
The Backstory
All special families come with the backstory. For some, it is short and other long. One thing we all have in common is that our stories inexorably linked. This is my first blog entry so forgive me if I ramble a bit.
The back story is important because it is our journey that makes us who we are. Every child in our lives shapes that journey and we, as parents and caretakers, evolve to best support those we love. Like it or not, it changes us… Forever.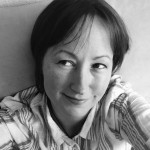 Most of us start this special journey having no clue where to begin. We feel like we were dropped in the ocean during a storm with nothing but a beach ball to stay afloat. Have you ever tried to hold on to a wet beach ball? Well, you can't.
Part of that sink or swim phase, as I call it, includes making decisions that will affect your child and you for the rest of your lives with little to no accurate info or real guidance. Doctors list off big words and your brain slowly turns to mush trying to translate it into English. This phase in the back story is often ongoing with each new hurdle we come across. It is also the part we all would very much like to forget sometimes.
It is important to tell these backstories because we need to remember what brought us all to the point in our lives when we became members of the special needs community. They are filled with regrets, guilt, and the never ending what ifs. Our situations are not unique but our backstories are. That is why they matter so much. It changes how people see you and your family when they know the true struggle that has brought you to this point in your life.
https://thespeciallife.wordpress.com/blog/
~
Our EA/TEF Journey 
Family to live ongoing blog
Our EA/TEF Journey (Part 1)
Navigating James' EA/TEF is a major part of our lives right now.  When James was first diagnosed, I couldn't find many personal accounts of EA/TEF, so I wanted to write our story.  I will be writing a multi-part series on our experience.
 Earlier this year, our second son, James, was born.  He had appeared healthy on ultrasound, and he looked like the perfect baby when he arrived.  He was absolutely adorable and so sweet.  He never even cried that first day.
But we noticed that he was purring, like a cat.  We asked the nurses and the doctors, and they all chalked it up to his fast delivery.  "He just needs a good cry, and it will clear up."
 At shift change that night, the new nurse wasn't entirely comfortable with the purring baby.  She asked if she could bring in an expert, the head nurse on the respiratory team.  The respiratory nurse was in our room for just minutes before she told us that she was fairly certain that James' oesophagus was not connected to his stomach.  My heart sank.  I guessed it would require surgery to repair, and knew that would mean a life-flight to larger hospital hours away.
 An X-ray quickly confirmed the diagnosis: Esophageal Atresia with a Tracheoesophageal Fistula (EA/TEF Type C).  Basically, his oesophagus was just a small pouch, not connected to anything.  His trachea had a fistula (an extra tube) extending to his stomach.  He needed surgery to connect the fistula to his oesophagus.
 Within hours, James was being prepped for a life-flight over the mountain pass, to a hospital equipped for neonatal surgery.  My husband, Chris, was allowed to fly with him, but the hospital was not yet discharging me.  Watching my brand-new baby leave with a flight crew was one of the hardest moments of my life.  Returning to my now-empty hospital room was devastating.
 After our first son was born, Chris had made me a bracelet that said: "I can do hard things."  When I got back to my empty hospital room, I saw that he had left it sitting on my pillow, with a sweet note.
I can do hard things
It was ironic.  Just that morning, I had the thought that giving birth without an epidural had to be the hardest thing I would ever do.  It turns out that sending my sweet, tiny baby off was much, much harder.  And I had a feeling that sending him into surgery the next day would be even more difficult.
The Family Stopped doing blog, But I have left this here x
~
Our CHARGE Syndrome Journey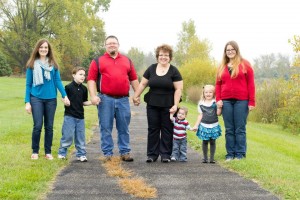 The Troupe's are a homeschooling family of seven living in the Western Michigan area. Kevin and Theresa have been married 24 years and have three girls and two boys. Our youngest is 4, our oldest is 21. The content on this blog is an insight into living with a child or sibling with special needs and the challenges and special joys that are presented to us. Our prayer is that you would find the strength to care for those who are in your life by reading about our journey of raising our unique family.
Lessons from Matthew & Isaac – Our CHARGE Syndrome Journey
This is a Blog going back 7 years I am told by a Father.
CHARGE Syndrome affects approximately 1:10,000 births worldwide, is extremely complex and has varied medical and physical manifestations. It was first described in 1979, named in 1981, and only as recently as 2004 was a gene for CHARGE found. In addition to a host of other conditions, most individuals have communication-related problems, including breathing, swallowing, hearing and balance, and speech.
CHARGE is a recognizable pattern of physical anomalies that us useful for the diagnosis and can be confirmed by a genetic test.
There are four "major" anomalies that are commonly referred to as the four "C"s of CHARGE. These "C's" are Colobomas of the eyes (an eye defect), Choanal Atresia (sinus), Cranial Nerve issues (swallow, facial palsy, smell, taste, etc.) and Characteristic Ear (can be outer ear, middle or inner or any combination of the three).
In the "minor" tier of anomalies, which are less specific to CHARGE Syndrome, can include the following; heart defects, cleft lip and/or palate, Esophageal atresia, Trancheo-esophageal fistula (TEF), H-shaped TEF, kidney abnormalities, genital abnormalities, growth deficiency, typical CHARGE face, palm crease and typical CHARGE behaviors.
http://lessonsfrommatthew.com/
.
Spina Bifida Blog 2018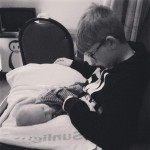 This is a New Blog from a Parent living with a child with this condition, the Lady has become a Friend and I kinda talked her into doing this, because I have seen a few negative post's on you-tube I felt this lady could give her account better.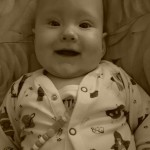 spina bifida from a parents point of view
adult tef blog writon by his wife
Adult tef blog 
This is a first, a blog from the wife of an Adult guy with EA-TEF in her own words, I have talked her into doing this, this is new for her, so might take her a while to get the hang of it all so bare with her.
Meet them Both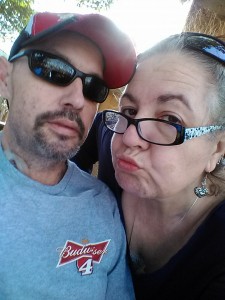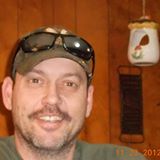 This is the First time they have thought about doing anything like this, but we hope it will highlight the struggle the older people have being born unable to swallow.
Their New Blog
https://sueea4a.wordpress.com/blog/
~