Do children with acid reflux have more dental problems than other children?
You take your child to his dental appointment, expecting smiles all around and a clean bill of health. Instead, you discover that your child's teeth are in a perilous state of decay, and your child will need thousands of dollars of dental work. You're a good mum; you brush his teeth and feed him healthy foods. How could this happen?
The answer may be acid reflux. A study from the University of California at San Francisco found that children with reflux are six times more likely to suffer damage to the enamel than healthy children.
www.ucsf.edu/news/2009/05/4230/children-acid-reflux-more-likely-have-poor-dental-health
As children grow, their reflux medication may stop working. Many children go off their medication around age one, just when teeth are popping up. But some older children still have problems with reflux. A child may think that reflux is normal, and forget to mention it to you. Fortunately, there are steps you can take to minimise the consequences of acid reflux.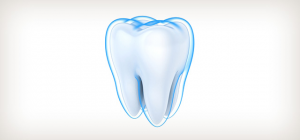 During acid reflux episodes, small amounts of stomach acid travel into your mouth and can damage the enamel (outer layer of the tooth) as well as the dentin (layer on teeth under the enamel and on the root surface of teeth). In addition, the stomach acid often irritates the lining of the oesophagus.
See the Dentist Early and Often
If your child has a history of reflux, make sure he sees the dentist as soon as he has teeth. A good paediatric dentist can spot reflux damage in its early stages and help you develop a treatment plan. Some children with severe acid reflux may need to see the dentist every three months instead of every six months. When you are dealing with acid damage, prevention is much more economical than waiting for a crisis.
www.colgate.com/en/us/oc/oral-health/conditions/gastrointestinal-disorders/article/sw-281474979216921
~

oraNurse
Unflavoured Toothpaste
16/10/15
Hello, I just wanted to say a massive " THANK YOU" for creating this wonderful product. My son was diagnosed with Sensory Processing Disorder and as such is highly sensitive to smells and tastes… I have literally tried every fruit flavoured toothpaste on the market but brushing has been an utter nightmare for 6 yrs now… That was until I came across your product whilst searching through eBay… When it arrived, he was interested to find out if it had a taste or not… And I'm pleased to say, that after 5 days, his teeth have never been as clean as they are right now!!!…. So I'm going to spread the word and hope your business grows by reputation because you have certainly made a massive difference to mine & my son's life… I also have a daughter with Autistic Spectrum Disorder and will be trying your product on her also as she has the same issues and suffered for 17 years!!!…. So, I thank you from the bottom of my heart…… You've changed our lives for the better… I will never purchase any other brand than yours…
(Ebay Customer / Consumer)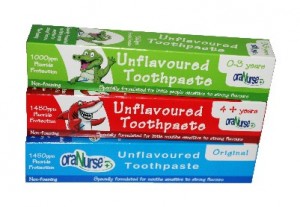 Review's Page and website.
http://www.oranurse.co.uk/reviews.html
~
Gastroesophageal Reflux
Gastroesophageal reflux (GER, aka acid reflux or acid regurgitation) occurs when the opening to the stomach (lower oesophagal sphincter, LES) doesn't close properly, causing food and digestive acid to rise up the oesophagus. This stomach acid irritates and inflames the oesophagus causing heartburn pain (esophagitis).
Persistent acid reflux is considered Gastroesophageal Reflux Disease (GERD), and it can eventually lead to more serious health problems including chronic esophagitis, causing pain and trouble swallowing. When gastroesophageal reflux results in persistent vomiting the vocal cords and small airways of the lung can become irritated leading to recurrent pneumonia, and breathing problems which can be mistaken for asthma.
Paediatric patients with gastroesophageal reflux have problems with irritability, poor feeding, slow growth, and respiratory trouble. For children with oesophagal birth defects, gastroesophageal reflux is common and may contribute to the formation of oesophagal narrowing or stricture, which makes swallowing difficult.
Diagnosis of gastroesophageal reflux
If gastroesophageal reflux is suspected, additional tests may be performed to test the severity of the condition:
Upper gastrointestinal (GI) contrast study

Upper GI endoscopy (direct telescopic visualisation)

Gastric emptying studies.
The type of studies performed depend on your child's specific symptoms and condition. It is also important to determine if the GER is caused by some other condition, including oesophagal or diaphragmatic birth defects.
Treatment of gastroesophageal reflux
Medical non-operative treatment
Initial treatment for GER is usually medical non-operative treatment. In infants, this includes upright positioning and thickened feedings with or without the addition of medicine that helps the stomach empty (Reglan®). Most infants respond to medical treatment and do not require a surgical procedure. H 2-blockers, such as cimetidine or ranitidine, also may improve the success of non-operative therapy. Proton-pump inhibitors (e.g., omeprazole, Prevacid®) have revolutionised medical therapy and are effective agents for the non-operative treatment of this disorder.
Surgical intervention may be considered if medical therapy was unsuccessful or if additional complications occur. With some oesophagal birth defects, gastroesophageal reflux is a common problem and surgical intervention is often necessary.
Fundoplication
The goal of a fundoplication is to prevent stomach contents from returning to the oesophagus. This operation is accomplished by wrapping the upper portion of the stomach around the lower portion of the oesophagus, tightening the outlet of the oesophagus as it empties into the stomach. After a fundoplication, food and fluids can pass into the stomach but are prevented from returning to the oesophagus and causing symptoms of oesophagal reflux. A large skin incision may not be required. In most cases, a fundoplication can be performed by a paediatric surgeon using a small telescope and miniaturised instruments placed through three to four band-aid sized incisions on the abdomen.
Gastroesophageal reflux following repair of oesophagal atresia and tracheoesophageal fistula.
OBJECTIVE:
This study represents the experience of a tertiary care centre in the Kingdom of Saudi Arabia (KSA) on the long-term effect on the lungs of oesophagal atresia (EA) and tracheoesophageal fistula repair (TEF), and to emphasise the magnitude of gastroesophageal reflux (GER) post-EA or post-TEF repair.
METHODS:
A retrospective review of all patients referred to the pulmonary clinic with EA/TEF or re-operative evaluations from the period 1993-2004 at King Faisal Specialist Hospital and Research Centre, Riyadh, KSA.
RESULTS:
Forty-one patients with confirmed EA/TEF (26 males and 15 females) were included in the study. Congenital anomalies were associated in 28 (68%). Gastroesophageal reflux developed in 39 (95%) of patients, 24 (59%) needed Nissen fundoplication. Oesophagal stricture that required more than 3 dilations developed in 16 (46%) patients, oesophagal dysmotility in 37 (90%) and hiatal hernia in 11 (27%). Pulmonary complications developed in >70% of the patients including persistent atelectasis, chronic aspiration pneumonia, asthma and chronic lung disease that required oxygen for more than one month. Tracheomalacia in 12 (29%) and bronchiectasis in 7 (17%). Eighty-eight percent of patients who were able to do pulmonary function test showed abnormal values of moderate obstructive and restrictive lung disease.
CONCLUSION:
Pulmonary complications cause significant and prolonged morbidities post EA/TEF repair. Gastroesophageal reflux is a common complication after EA/TEF repair and causes significant morbidity that needs a prolonged follow-up. Patients with GER may need Nissen fundal plication to improve respiratory problems.
www.ncbi.nlm.nih.gov/pubmed/15951870
~
Heartburn remedy?
An idea to help with Heartburn and GERD?
This was sent to me by a Parent, not everything works for all but this seemed to work for others, when I looked into it, before posting it on here. Plus the feedback from a large TEF support FB group was very positive. I can't say this will work for you or your child only you will know, but it's something, if not just an idea from other Parents.
(gastroesophageal reflux disease)
About heartburn causes: I don't know what caused my episode. The Internet tells me that heartburn is commonly caused by an incompetence of the lower oesophagal sphincter (LES), which is a kind of valve that connects the stomach with the oesophagus. There is a long list of possible causes of this "incompetence" (eating too much, eating wrong, smoking, hiatus hernia, etc.). About the only thing that I was able to identify with was eating shortly before bedtime, and I have adjusted my habits accordingly. So far this seems to have helped, although I sometimes feel some acidity, which seems to occur when I make long breaks between meals.
First, I started taking Maalox ( a mixture of magnesium hydroxide and aluminium hydroxide) chewable tablets. I also considered Manti, but it is 50% more expensive (in Poland at least) and the only difference is that it also contains simethicone, which helps relieve excess gas. Maalox helped neutralise the acid, providing instant relief, but I found I had to take it at least once every 2 hours. That didn't look like a good remedy to me.
Some obscure sites recommended eating Jonagold apples for heartburn and GERD (gastroesophageal reflux disease), which is a kind of chronic heartburn. The idea is that apples contain pectin, which neutralises stomach acid, and Jonagolds have the most pectin. I could find no reputable sources recommending apples as a remedy, but I thought it was worth a try. What I found was that the apples worked well — they actually provided longer-lasting relief than Maalox.
Heartburn remedy: Ground flaxseed, also I am informed it could help with Constipation.
READ this link below to find out more on this.
https://blog.szynalski.com/2009/05/14/heartburn-remedy-ground-flaxseed/
~
Reflux Charity
Supporting Families with Children with Gastro-oesophageal Reflux and Reflux Disease
LEARN MORE
As parents and carers ourselves we know only too well how stressful and exhausting it can be living with a child with reflux (GOR) every day not just for you but for them also. We do understand the battles you face, which is why Living with Reflux charity is here to help and support you.
http://www.livingwithreflux.org/
~
 Seizure ?
Sandifer's Syndrome
What is Sandifers Syndrome?
Sandifer's Syndrome is commonly mistaken as a seizure. Associated with gastro-oesophageal reflux disease (GORD). This syndrome has very few cases reported. It is said to occur in less than 1% of children diagnosed with GORD.
Children diagnosed with Sandifer's Syndrome will quite often grow out of it by 18-36mths unless the child has a severe mental impairment or similar conditions, in which case the child may continue to have spasms into adolescence. Typically, Sandifer's Syndrome is not life threatening.
The spasms may occur shortly after feeding, which can help give a clue to the diagnosis of Sandifer's Syndrome rather than a seizure.
Signs and symptoms:
The child's head and neck may rotate to one side and the legs and feet to the other. Commonly the child will arch their back, and stretch out. The child will look stiff and may have periods crying, less commonly they may also go very quiet.
These spasms may last for 1-3 minutes.
http://www.livingwithreflux.org/sandifers-syndrome/
Click the underlined RED Wording
Sandifer syndrome, or Sandifer's syndrome, is a rare medical condition that most often occurs in infancy or late childhood, with a peak prevalence around 1 1/2 to 3 years of age. In neurologically impaired children, however, the onset may occur as late as adolescence. This syndrome is characterised by gastrointestinal symptoms, such as gastroesophageal reflux disease (GERD) or hernias, and certain neurological signs.
The neurological features of Sandifer syndrome usually involve spasmodic torticollis, or chronic involuntary movements of the neck in right, left, up or down directions, and dystonia, in which sustained muscle contractions cause twisting and writhing movements and abnormal postures. Although this condition does not have a neurological basis, it is often misdiagnosed as epileptic seizures due to these neurological signs. The spasms associated with this syndrome may last several minutes and can occur frequently throughout the day, although they are often associated with feeding.
~
A small sample of what Sandifer's Syndrome can look like. Jadon was 11 weeks olds here, some of her episodes are much worse, some much easier. She was diagnosed with Acid Reflux and Sandifer 
https://youtu.be/JU2XK0-8Ap0?rel=0
~
FOR MORE ON THIS CLICK THIS LINK
http://www.birth-defect.org/misdiagnosed-conditions/#sandifer-syndrome
~
A frequent initiating factor of Sandifer syndrome is the dysfunction of the lower oesophagus; however, in some children, a definite cause is never identified. Although the causes of the neurological features of this syndrome are not clearly understood, it is thought that this syndrome may be a defence mechanism developed in some babies to deal with the pain of acid reflux. The head and neck positions associated with this syndrome may give some relief from acid reflux discomfort. Additionally, the twisting movements and the abnormal postures may be an attempt to clear acid from the oesophagus.
READ ON
http://www.wisegeekhealth.com/what-is-sandifer-syndrome.htm
~
Magnetic Ring Helps Reduce Reflux in Patients With GERD
Wednesday, March 22, 2017
A magnetic device that improved the function of the lower oesophagal sphincter helped to reduce patients' exposure to oesophagal acid, improved their symptoms of gastroesophageal reflux disease (GERD), and reduced their reliance on proton-pump inhibitors, according to an industry-funded prospective study.
The patients were fitted with bracelet-like magnetic beads that circled their lower
oesophagal sphincter and closed, using magnetic attraction, to aid the sphincter in resisting abnormal opening and subsequent reflux. The beads opened with food transport or increased pressure associated with burping or vomiting. Patients' proton-pump-inhibitor dose, a frequency of use, quality of life, and foregut symptoms were recorded when the study began and 1 week, 3 months, 6 months, and annually after their operations.
http://www.medscape.com/viewarticle/779727
The report from top link add's more about this
http://www.nejm.org/doi/full/10.1056/NEJMoa1205544#t=articleBackground
Fundoplication
Nissen fundoplication New report (out on 31-03-1017)
Patient selection, surgical technique and follow-up for a successful laparoscopic Nissen fundoplication.
http://www.birth-defect.org/new-reorts/#nissen-fundoplication-31-03-2017
.
VIDEO Narrated by a World ranked Surgeon
Laparoscopic Nissen Fundoplication – Narrated – 3mm JustRight Sealer
Dr. Steve Rothenberg uses the JustRight Surgical 3mm Vessel Sealing System during a laparoscopic Nissen Fundoplication
More on Steven Rothenberg click here to read about this Surgeon, someone leading the field in thoracic surgery
http://www.birth-defect.org/pediatric-minimally-invasive-surgery-surgeon/#pediatric-minimally-invasive-surgery
.
READ THIS
Ten Questions, Parents Needs to Ask Before Fundoplication Surgery
by Susan Agrawal
The following questions are intended to help parents and doctors determine how risky a fundoplication surgery would be for a specific child. Each question discusses a condition or state that may make a fundoplication more likely to have complications.
1. Does my child have a motility problem?
Many children with reflux also have concurrent motility problems, such as delayed gastric emptying, dysmotility, or an oesophagal motility problem. If your child has a diagnosed motility problem, fundoplication surgery will not change the motility problem and usually, in fact, makes it worse. A study by top motility specialists demonstrated that almost all children with functional GI symptoms had abnormal motility after anthro duodenal manometry testing and that the group of children who had had a fundoplication surgery to relieve their symptoms continued to have the same symptoms after surgery. 1 In many cases, symptoms of a motility problem are mistaken for reflux when in fact the motility problem is the underlying cause of most symptoms. Since fundoplications make the stomach smaller, children with delayed emptying may have even slower emptying. While some surgeons perform a simultaneous pyloroplasty to deal with this problem, this second surgery has its own risks and complications. Similarly, children with oesophagal motility problems who have trouble swallowing may have even more problems after surgery since fundoplication tightens the junction between the oesophagus and stomach, worsening mobility in many children. All children with significant mobility problems should avoid a fundoplication if at all possible since complications such as retching, swallowing problems, and emptying appear to be much greater in this patient population. Motility medications and a GJ tube are far better options.
2. Have all medical treatments been tried?
Almost all studies suggest trying conservative medical treatments for reflux, including medications that reduce acid, lifestyle changes such as raising the head of the bed or thickened feeds, or medications that improve stomach emptying. Despite this recommendation, as many as 14% of patients have surgery without even seeing a GI specialist and in one study 77% of patients had not exhausted all medical treatments before surgery. 2 Failed medical management of reflux, including the failure of all PPIs to reduce acid, failure of motility medication, failure of G-tube feeds alone, and failure of lifestyle changes is a necessary prerequisite for fundoplication. Surgery should not be considered until all conservative medical treatments have been tried.
3.. Has my child had the appropriate testing to rule out other conditions that mimic reflux? Shockingly, 14-26% of patients receiving a fundoplication have never had any basic testing to confirm reflux and rule out other disorders.
3.. Testing should be performed to rule out gastroparesis, cyclic vomiting, rumination, and eosinophilic esophagitis, all of which mimic reflux but will not be helped by a fundoplication.
3.. In addition, appropriate testing for reflux, particularly a pH probe or preferably an Impedance probe, should be performed to confirm reflux. The following tests are recommended at a minimum:
Upper GI to rule out anatomical problems Upper Endoscopy with biopsies to rule out Eosinophilic Esophagitis
 Gastric Emptying Scan or preferably Antroduodenal Manometry to rule out a motility problem
 pH probe or Impedance probe to confirm severity of reflux
4. Does my child have a history of vomiting, gagging, or retching?
Cont with rest click on link
http://www.articles.complexchild.com/00009.pdf
~
The goal of a fundoplication is to prevent stomach contents from returning to the oesophagus. This operation is an accomplished by wrapping the upper portion of the stomach around the lower portion of the oesophagus, tightening the outlet of the oesophagus as it empties into the stomach. After a fundoplication, food and fluids can pass into the stomach but are prevented from returning to the oesophagus and causing symptoms of oesophagal reflux. A large skin incision may not be required. In most cases, a fundoplication can be performed by a paediatric surgeon using a small telescope and miniaturised instruments placed through three to four band-aid sized incisions on the abdomen.
Why is fundoplication necessary?
Fundoplication is recommended for children who have complications or persistent symptoms related to gastroesophageal reflux (GER) that are not improved by medication. Symptoms of gastroesophageal reflux include vomiting, esophagitis (heartburn) gastroesophageal stricture, recurrent pneumonia, breathing problems, and inadequate growth. Before an operation is performed your child may have one or more tests confirming GER, such as a pH probe study or esophagogram.
How is a fundoplication performed?
 This animation reveals more about why and how
https://www.youtube.com/watch?v=9bnIuKiHdDE
Fundoplication is performed in two to three hours with a two to three-day hospital stay following surgery. Postoperative, during your child's hospitalisation, he/she will receive intravenous fluids and pain medication. As soon as your child feels well enough he/ she will be allowed to eat, drink and take pain medication by mouth (usually 1-2 days after surgery). In some patients, a gastrostomy tube is placed into the stomach to allow feedings to be administered and air to be released. Air release is called "venting". It may be hard for your child to burp for many weeks after a fundoplication. Venting allows air to leave the stomach, which decreases bloating and keeps your child comfortable. During your child's hospital stay, the bedside nurse will teach you how to vent, care for and use the gastrostomy tube.
In most fundoplication operations, there is very little blood loss. You child will receive blood only in the rare case of an extreme emergency. If you wish to provide a directed donation of blood, contact our office, 1-2 weeks in advance of the operation.
How long will my child remain in the hospital after the operation?
Most children are ready to go home in two to three days after the operation.
Homecare
Most children are ready to go home in two to three days after the operation. Your child's diet may be restricted for some time and they may be required to use a gastronomy tube.
Eating By Mouth
If your child is to resume his or her usual diet, it is best to start slowly. Begin with liquids, advance to soft foods, and then to a regular diet. It may take several weeks for the postoperative swelling to subside and for solid foods to pass easily into the stomach. Foods that cannot pass into the stomach will be vomited up. It is not unusual for this to occur from time to time in the first few weeks after surgery.
Gastrostomy Tube and Supplies
If your child leaves the hospital with a gastrostomy tube, a replacement tube of the same size will be sent home with you at discharge. If your child will be receiving feedings by gastrostomy, supplies will be ordered by the surgical nurse practitioner from a home care company. The home care company will ship supplies directly to your home. A nurse may come to your home, for a few visits, to help you learn to deliver feedings and take care of the gastrostomy tube. Long-term management of feedings and ordering of supplies will generally be the responsibility of your child's gastroenterologist.
Pain Management
Prescription pain medication is not routinely required after hospital discharge. Most children only need Acetaminophen (Tylenol®) or Ibuprofen (Motrin®) once they are at home. Follow the dosage directions on the label. If your child is still uncomfortable, call our office and we may prescribe something stronger.
Care for Dressings
Gauze and clear plastic dressings, placed over the incisions, may be removed two days after surgery. Over the incision, there will be pieces of tape called Steri-strips®. On the Steri-strips®, there may be a small amount of blood. This is normal. Your child can bathe with the Steri-strips® in place. These can be removed one week after the operation. The skin surrounding the incision may be red and bruised, and the incision may be slightly swollen. This can last several weeks. There will be no visible stitches to remove because they are under the skin. The stitches will dissolve after several weeks.
In most operations, the wound is closed with dissolvable suture (stitches). These stitches are under the skin and do not have to be removed. In some children, these stitches may come through the incision about 4 weeks postoperatively. This may be associated with a little local redness and pus and it may involve an end of the incision or a larger portion. This is normal and is best treated by gently cleansing the area with soap and water and waiting. When the suture falls out or completely dissolves, the wound will heal. If your child has worsening redness, swelling pain of the incision and a fever within 2weeks of the operation, please call our office.
Healing Ridge
After the incisions are healed you will be able to feel a firm ridge just underneath. This is called a healing ridge and it is normal to find this after surgery. The healing ridge usually lasts for several months before it softens and disappears.
Bathing Restrictions
Your child may bathe or shower as soon as two days after surgery. Once your child is feeling better, before discharge or at home, he or she may bathe or shower without restriction.
Activity Restrictions
There are no specific activity restrictions following surgery. Your child can return to school as soon as he or she feels well enough.
Do I see the surgeon again after the operation?
A visit with your child's Primary Provider and Gastroenterologist at one to two weeks after the discharge is recommended. Fundoplication may have long-term complications including gas bloat, difficulty swallowing, and unwrapping or slipping.
PHONE FOR ADVICE IF ANY OF THESE SHOW UP
Any concerns you have about your child's recovery

A temperature of 101°F or higher

A red incision

Increasing pain and tenderness at the incision

Any liquid coming out of the incision
Diet After Fundoplication
It will take time for your child to recover from this operation and for food to pass comfortably into his or her stomach. To make the first 3 months more comfortable, we have developed diet suggestions to help your child.
The First 2 Weeks
After the operation, it is best to offer liquids only. Your child may not be able to burp or vomit after the operation, therefore, avoid carbonated beverages or gum. These increase air in the stomach, which can be very painful.
Suggested Diet:
Liquids include water, juice, milk, milkshakes, ice cream, jello, jelly, pudding, and pureed soups; pureed baby food and yogurt anything runny
The 3rd And 4th Weeks
After surgery, it is much easier for your child to eat more textured foods but we recommend going slowly. You can begin by offering soft foods.
Suggested Diet:
Soft foods include mashed potatoes, pasta, rice and bread, fish, crackers, cereal, ground beef, cheese, and peanut butter.
The Next 2 Months
If eating goes well, your child can slowly resume his or her usual diet with some exceptions listed below.
Suggested Diet:
Your child may eat most foods but should avoid hot dogs, steak, chicken, pizza and nuts. These are foods that can get stuck in your child's oesophagus and may not pass into the stomach. If this happens, your child may vomit the piece of food to clear the oesophagus or he or she may need to be hospitalised to remove the food. This is uncomfortable and sometimes frightening. It is best to prevent this situation, by avoiding potentially problematic foods, for the first 3 months after the operation.
Diet After Nissen Fundoplication Surgery
Very Interesting reading
This diet information is for patients who have recently had Nissen fundoplication surgery to correct reflux disease or to repair various types of hernias, such as a hiatal hernia and intrathoracic stomach. This diet may also be used for other gastrointestinal surgeries, such as Heller myotomy and repair of achalasia. The diet will help control diarrhoea, excess gas and swallowing problems, which may occur after this type of surgery.
http://www.upmc.com/patients-visitors/education/nutrition/pages/diet-after-nissen-fundoplication-surgery.aspx
.
Nissen fundoplication in children, and postoperative acid reducing
Outcome after Computer-Assisted (Robotic) Nissen Fundoplication in Children Measured as Pre- and Postoperative Acid Reducing and Asthma Medications Use. 
Last date: 25. May. 2016
Published: 2015-01-01
Gastro oesophagal reflux is common in infants and children and most of them will outgrow their symptoms by 12 to 18 months of age. Gastro oesophagal reflux disease (GERD) is pathological and can, if left untreated, result in complications such as reflux esophagitis, Barret oesophagus and oesophagal stricture. GERD may also be associated with pulmonary complications, apnea and failure to thrive. Medical treatment such as antacids and prokinetic medication is the first – line therapy and is successful in most patients. When this is insufficient, anti – reflux operations are considered. Previous studies have shown excellent results and low morbidity with fundoplication indicating that the operation should be performed early for children with GERD.
Laparoscopic fundoplication (LF) has now become the gold standard for surgical treatment of GERD in children and excellent symptomatic results have been shown. More and more paediatric centres around the world are now using robotic-assisted laparoscopy to perform a fundoplication. Since there is nothing robotic, i.e. automatic, about the system, we consider the term computer-assisted laparoscopic surgery (CALS) more appropriate. Although the computer – assisted technique is similar to that of conventional laparoscopy there are considerable differences, e.g. the use of 3D vision in CALS but, on the other hand, the lack of tactile response. Various studies have reported excellent short term results and demonstrated the safety and feasibility of computer-assisted fundoplication (CAF) but so far long – term studies are scarce.
Discussion
This study demonstrates that the CAF significantly reduced the acid reflux from the stomach to the oesophagus and the use of anti – reflux medication.
To read the full report click the link below, scroll to near the bottom of page to find this full report
.
Laparoscopic Watson Fundoplication Is Effective and Durable in Children with Gastroesophageal Reflux
https://www.hindawi.com/journals/mis/2014/409727/
http://www.hon.ch/OESO/books/Vol_6_Barrett_s_Esophagus/Articles/vol2/art022.html
.
Stretta Procedure for GERD
What is the Stretta Procedure? Many patients worldwide suffer from gastro-esophageal reflux disease (GERD) and it's side effects.  The Stretta Procedure is a new, non-surgical treatment for GERD that can alleviate the need for treatment with medications. With several recent studies showing that PPI's such as omeprazole (also Prilosec, Nexium, Protonix, & Prevacid) causing an alarming rise in kidney and heart issues, patients are looking for alternative treatments that do not require the use of these potentially harmful medications. Fortunately, there is a new cutting-edge treatment available for treatment of GERD in the US known as The Stretta Procedure.
Stretta Procedure for GERD: Successful 10 Year Follow-Up Data Presented at Digestive Disease Week–Sustained Improvement, Long-Term Efficacy. ORLANDO, Fla., May 19, 2013 /PRNewswire/ — The non-surgical employing low power and low temperature radiofrequency (RF) energy is effective in control of gastroesophageal reflux disease (GERD), and eliminates or reduces the need for medication 10 years post-procedure, according to an independent, prospective long-term assessment presented today at the Digestive Disease Week (DDW) meeting May 18-21, 2013 in Orlando, Florida.
http://www.prnewswire.com/news-releases/stretta-procedure-for-gerd-successful-10-year-follow-up-data-presented-at-digestive-disease-week–sustained-improvement-long-term-efficacy-208047551.html
.
 (GERD) Report 2017
Gastroesophageal reflux disease
This statement was reviewed and approved by the Board of Governors of the Society of American Gastrointestinal and Endoscopic Surgeons (SAGES) on Mar 2017.
Gastroesophageal reflux disease (GERD) is a common problem that affects approximately 30-40% of the adult population with at least 20% of Americans reporting weekly symptoms. GERD accounts for 8.9 million annual outpatient visits with an estimated annual cost of 24 billion dollars. For upper gastrointestinal endoscopy alone, the cost to the health care system is estimated at $12.3 billion annually. First-line therapy for GERD includes a combination of lifestyle modifications and medical therapy, with antireflux medications accounting for approximately $7.7 billion in annual US health care costs. GERD often requires lifelong treatment and is associated with serious health risks including esophagitis, oesophagal stricture, Barrett's, and adenocarcinoma of the oesophagus.
Unfortunately, 25% to 42% of patients with GERD do not respond to an initial 4-8 week treatment with proton pump inhibitors (PPI). In those who do respond to therapy, the effectiveness of PPI treatment decreases over time. Antireflux surgery controls acid reflux and treats an incompetent lower oesophagal sphincter while improving patient quality of life in the long-term. Thus, PPI therapy and lifestyle modifications are frequently eliminated.
For the Full report click link
Clinical Spotlight Review: Endoluminal Treatments for Gastroesophageal Reflux Disease (GERD)