Hello, if you have not been here before, welcome to my website, my name as you can see from above is Steve Wyles, I was born in 1962 in the UK unable to swallow, I have put this site together to bring as much info I can find into one place, for parents and adults like myself to find out more instead of trawling the internet looking, my own story can be found on this site. In only 15 months I took this website, one of 3.5 million with a near same domain name to the first page on google, showing Doctors across the World, that I am very dedicated to doing this site. We Sue Paul (more on who Sue can be found lower down) have gained the respect of World Doctors and Surgeon's, opening doors for us. We are also involved in other ongoing ideas, that should help all, born unable to eat.
2016 – 2017
As you will of seen on the Front Page of this website near my photo, around the bottom I talk about having TWO USA Medical Papers with my Name on, this came about after Sue Paul and Myself came up with an idea, then after phoning the USA to talk to Dr. Dellon at a meeting that Sue was at, I asked the question that then lead to us both becoming Authors of the two USA medical papers found lower down on this page.
Ea-tef and Tof-oa DNA Global Study
In late 2017 we are now involved with a DNA Study team located in New York USA, the team are:- 
The CARE Study's team works out of Columbia University Medical Center. It is comprised of accomplished experts in their area of study. The principal investigator of the CARE Study is Dr. Wendy Chung who is a clinical geneticist. The co-investigators are Dr. William Middlesworth, the Director a pediatric surgery, Dr. Julie Khlevner and Dr. Joseph Picoraro, who are both pediatric gastroenterologist.
The study coordinator is Priyanka Ahimaz, a board-certified genetic counselor.
https://www.columbiadoctors.org/wendy-k-chung-md
http://columbiasurgery.org/william-middlesworth-md
http://www.nyp.org/physician/jkhlevner/
http://www.nyp.org/physician/picoraroj
Priyanka Ahimaz, CGC Senior Genetic Counselor Coordinator @ Columbia University Medical Center.
Sarah Stewart, Genetic Counseling Intern, the CARE study Research Assistant.
The LINK to this Study can be found on the Front Page of this Website, Click on it and then Contact the Team, fill out the online form.
.
Please find below letters of support from leading USA Professors of medicine
Meet Michael O Meyers
Please find enclosed a letter sent to our team here in England and USA by,
Michael O Meyers M.D Professor of the Surgery Department, at the University of North Carolina U.S.A.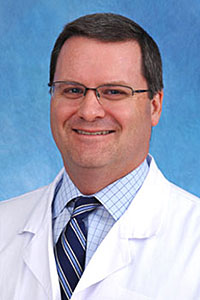 SPECIALTIES
GI malignancy including oesophagal, gastric, colon and rectal cancer, liver cancer, thyroid and parathyroid disease and breast cancer-related procedures.
Please read his letter of support for this website and the small team that brings you the content found on it.
Click on the letter to enlarge it.
~
say hi to the team
Evan S. Dellon, MD MPH
Associate Professor of Medicine
Division of Gastroenterology and Hepatology
University of North Carolina School of Medicine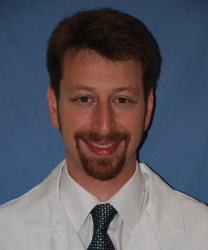 Dr Dellon received his undergraduate degree from Brown University and his medical degree from Johns Hopkins School of Medicine. He completed internship and residency in Internal Medicine at Massachusetts General Hospital. After residency, he remained at Massachusetts General for two years working as a Hospitalist and Assistant in Medicine as well as an Instructor at Harvard Medical School. He subsequently moved to Chapel Hill and completed both a clinical and a research fellowship in Gastroenterology at UNC, during which he received a master's degree in Epidemiology from the UNC School of Public Health. His clinical training has also included experience with endoscopic retrograde cholangiopancreatography and endoscopic ultrasound.
Dr Dellon has been at the Center for Esophageal Diseases and Swallowing since 2008. Dr Dellon's main research interest is in the epidemiology, pathogenesis, diagnosis, and treatment of eosinophilic esophagitis (EoE). He also has research interests in advanced endoscopic techniques. He is a member of several professional societies, including the American Gastroenterological Association, the American College of Gastroenterology, the American Society of Gastrointestinal Endoscopy, and the North Carolina Society of Gastroenterology. Dr. Dellon receives research funding from an American College of Gastroenterology Junior Faculty Development Award as well as an intramural NIH KL2 Career
Papers Dr Dellon has published
http://www.ncbi.nlm.nih.gov/pubmed?Db=pubmed&Cmd=DetailsSearch&Term=Dellon+ES[Author]
Please Click on Letter to enlarge it
~
(unable to eat)
On a Personal note
We the team at www.birth-defect.org are working with a research team at the University of North Carolina at Chapel Hill, in Chapel Hill, North Carolina, USA, on an exciting new project. The dedicated professionals at the Centre for Esophageal Diseases and Swallowing are dedicated to further studying oesophagal atresia and related swallowing disorders and have agreed to work with us in spreading awareness for Ea-Tef and Tof-oa and searching for solutions.
 The following link will lead you to their centre and advances in effectuating modern treatment options with collaboration and ongoing research. More details with are forthcoming as they unfold.
 We are grateful for the support of these doctors willing to help us. This site is all about getting answers to difficult questions. If you have any questions for the team, please contact us at:
 http://www.birth-defect.org/get-in-touch/ 
From this link, we can forward……
.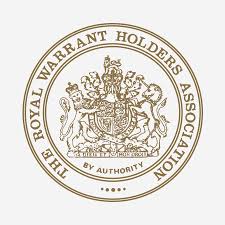 Harry Collins Personal Jeweller to Queen Elizabeth II
(Click on Elizabeth to find out more) Queen Elizabeth II  appointed Harry Collins as her Personal Jeweller in the year 2000 and he remains in this position to this day. He was appointed Member of the Royal Victorian Order (MVO) in 2016. 
Royal Victorian Order 
The RVO is a British honour given by The Queen to people who have served her, or the Monarchy as a way of rewarding personal service to her. The Order was created in April 1896 by Queen Victoria. Today, people receive their award either privately from The Queen or another member of the Royal Family, or during an investiture.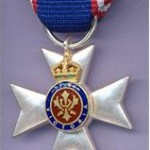 More on what the MVO is, can be found below
https://en.wikipedia.org/wiki/Royal_Victorian_Order
G Collins' is an entirely independent, family-owned and run Jewellers based in Royal Tunbridge Wells. They have a truly fantastic range of Jewellery, designed by their own team and created in their very own workshop. They also specialise in designer Jewellery and carry ranges including Georg Jensen and Fope Gold Jewellery. They are stockists of Patek Philippe watches, they have customers from all over the world.
I feel they are well worth a visit.
https://www.gcollinsandsons.com/
Mr. Collins has been recognised for his contribution to the Duke of Edinburgh's International Award, an organisation which he headed as Chairman for three years before recently stepping down from the role.
Like its British counterpart, the programme was set up with the aim of helping young people around the world reach their full potential. Many come from poor backgrounds. It was a role Mr. Collins relished and described as 'very rewarding', which is one of the reasons he has continued to maintain his links with the charity.
Speaking exclusively to the Times, Mr. Collins said: "The job is completely voluntary and helps change the world for the better.
www.timesoftunbridgewells.co.uk/queen-honours-jeweller-with-top-personal-award/
.