From me, Steve owner of this Website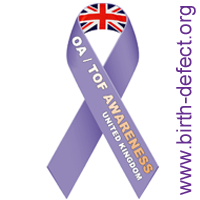 I have built this website with the simple view of giving you Parents or Family members an idea of what you're dealing with, I have searched the world internet looking for up to date data, with the help of many world Surgeons I talk to some have given me permission to use their videos on operations they themselves have done, what you find here is an in-depth look of a child born unable to swallow, by now you might have seen I myself was born in 1962 in England unable to swallow, this website makes no money and is fully self-funded by me, in an attempt at putting something back, to help others like yourself. If you like this site please share with others.
Welcome
Tracheo-Oesophageal Fistula (TOF) and Oesophageal Atresia (OA) are rare congenital conditions of the oesophagus (food pipe) and/or trachea (airway) that affect one in every 3,500 babies. But is becoming more common these days according to recent research.  Babies born with TOF or TEF need to have intensive neo-natal care prior to corrective surgery, normally within days of birth.
Some children have to undergo additional surgical interventions later on in their lives. Whilst many children born with TOF or TEF will experience only a few problems, others may have difficulties with swallowing and digesting food, Gastro-Oesophageal Reflux (where the acidic stomach contents pass back into the lower oesophagus) and respiratory problems. The effects of surgery and associated health problems can add a great deal to the usual challenges of parenthood. All this above is explained in detail on this website.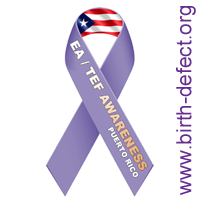 Currently, nobody knows what causes TOF-OA or EA-TEF. For the new parent of a TOF or TEF child, this is very important to understand –
it was not your fault, you couldn't have done anything to prevent it, as your read with-in this website.

With the benefits of modern medical intervention and the active support of groups, the outlook for children with TOF-OA & EA-TEF is very positive.
OA or EA
In Oesophageal Atresia (OA) (UK) way of wording, EA is the way of other countries, the baby is born with a pouch at the top of its oesophagus (food pipe) which prevents food from reaching the stomach. Prior to surgery, this pouch can fill up with food and saliva, which can eventually overflow into the baby's trachea (windpipe), entering the lungs and causing choking.
TOF or TEF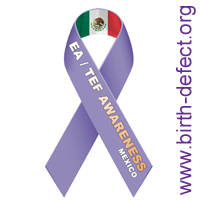 In Tracheo-Oesophageal Fistula (TOF), the bottom end of the baby's oesophagus is joined to its trachea (windpipe). Without surgical intervention, this causes air to pass from the windpipe to the food pipe and stomach. It can also allow stomach acid to pass into the lungs. Again on this website, you can view x-ray photos and even 3D video to help you understand better.

Find out more about these free to use world awareness ribbons, on your FaceBook Photo Square, this website is running two USA lead studies your help and others are needed to bring in the data for the teams of Doctors working on your behalf to find answers, but it is down to Parents and others to get behind this ribbon idea, also it will allow others to see your ribbon and know your in the same country. We are getting Surgeon's requesting these and the list is growing. So check to see if your flag in on the list.
Help us to help you.
Different types hope you can see with writing being a bit dull. Click on photos to enlarge them
To watch a medical video, click the link below to leapfrog you further down this page.
http://www.birth-defect.org/unable-to-swallow/#tracheo-oesophageal-atresia-and-fistula-video
Barium Swallow Finds Oesophageal Atresia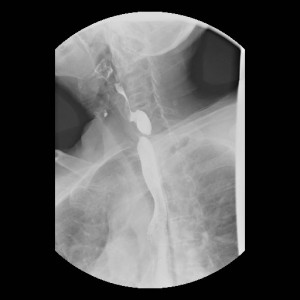 Barium Meal (Yuck Yuck Yuck) swallowed finds narrowing
 Barium Meal Flowing into the lungs
Tracheo-esophageal Fistula in a Newborn, seen by swallowing a Barium Meal
www.youtube.com/watch?v=0npXA5IAdmg?rel=0
Before the BirthPolyhydramnios (too much amniotic fluid) Website to try and help MUM's to BE
 www.nhs.uk/conditions/polyhydramnios/Pages/polyhydramnios.aspxwww.uhs.nhs.uk/OurServices/Childhealth/Neonatalsurgery/Conditionswetreat/OesophagealAtresiaandTracheo-oesophagealFistula%28TOF%29.aspx
What is polyhydramnios?
Polyhydramnios means you have too much amniotic fluid in your womb (uterus). It happens in fewer than one in 500 pregnancies in the UK, so it isn't common. Most cases of polyhydramnios are mild or moderate.
The amniotic fluid surrounding your baby protects him from being hurt if you have a  blow your tummy or if your tummy is squashed. The fluid also protects your baby against infection, as well as helping his lungs to develop. The amount of fluid around your baby gradually increases until there is about one litre (1.8 pints) surrounding him at 37 weeks. This amount usually decreases to around half a litre (0.9 pints) by 40 weeks Your baby will regularly swallow amniotic fluid, which then passes out of his body as urine. This is how he controls the volume of amniotic fluid around him.When this delicate balance is disturbed, the volume of amniotic fluid can increase rapidly. Polyhydramnios is usually diagnosed when the amniotic fluid volume reaches two liters (3.5 pints) or more. In severe cases of polyhydramnios, there may be as much as three liters (5.3 pints) of fluid, or three times the normal amount, around your baby.
How can I tell if I have polyhydramnios?
It can sometimes be hard for you to tell since your body is continually changing throughout pregnancy. However, you may notice that your tummy is getting unusually large and feeling more taut than usual and that your skin is stretched and shiny. You may feel uncomfortable and breathless and find it hard to climb a flight of stairs.
Polyhydramnios tends to build up gradually, so is often picked up from about 30 weeks of pregnancy when the levels of fluid have got noticeably higher. However, in rare cases, it can come on very rapidly over the course of just a few days so may be picked up earlier in pregnancy or during the mid-pregnancy scan  Rapid, acute polyhydramnios is more common if you're having twins or more
www.babycentre.co.uk/a551936/polyhydramnios#ixzz3gzBmNoiO
 Imaging of Congenital Anomalies of the Gastrointestinal Tract
Department of Radiodiagnosis, All India Institute of Medical Sciences, New Delhi, India.  (To give you just an idea as to how things work)The radiological imaging plays a vital role in the evaluation of patients with congenital anomalies of the gastrointestinal tract. The evaluation of these patients, most of which present early after birth, frequently requires the use of various imaging modalities for making the correct diagnosis and planning surgical correction. This article reviews the common congenital anomalies of the gastrointestinal tract including obstructive lesions, anomalies of rotation and fixation, anorectal anomalies, and intestinal duplications. The plain radiograph is often diagnostic in neonates with complete gastric of upper intestinal obstruction and further radiologic evaluation may be unnecessary. An upper gastrointestinal series should be performed in all patients with incomplete intestinal obstruction. Sonography is useful in the evaluation of many congenital anomalies affecting pediatric gastrointestinal tract especially hypertrophic pyloric stenosis, enteric duplication cysts, midgut malrotation, meconium ileus and meconium peritonitis. Moreover, CT and MRI has assumed a greater importance as these provide excellent anatomic details which may be necessary for correct diagnosis as well as treatment planning. This is particularly true for evaluation of congenital anomalies such as oesophagal/enteric duplications, vascular rings, and anorectal anomalies. It is important to be familiar with the role and usefulness of the various imaging modalities so that these can be used judiciously to avoid unnecessary radiation exposure while minimizing the patient discomfort.A wide spectrum of congenital anomalies may affect the gastrointestinal tract, some of which manifest early after birth while others may not present till late childhood or adulthood. Imaging plays a very useful role in these developmental lesions, most of which present with obstruction. In most cases, plain radiography, gastrointestinal contrast study or Ultrasound (US) suffice. Computed tomography (CT) and Magnetic Resonance Imaging (MRI) are increasingly proving more useful to provide an accurate diagnosis, especially in difficult cases. Developmental lesions of the neonatal gastrointestinal tract can be grouped as follows:1 Structural Attributed to embryologic maldevelopment Oesophagal atresia with or without fistula.

medind.nic.in/icb/t05/i5/icbt05i5p403.pdf
AFTER BIRTH How do I know if I have a swallowing problem?
Normally, individuals rarely choke during a meal. Occasionally, food will stick in the oesophagus for a few seconds (especially solid foods) but will pass spontaneously or can be washed down easily with liquids. However, there are a number of symptoms that require evaluation for a possible swallowing problem, including:
Frequent choking on food.

Hesitancy in food passage for more than a few seconds.

Pain when swallowing.

Recurring pneumonia (an indication that food may be going into the lungs rather than the oesophagus).
Urgent evaluation by a doctor is required when food becomes lodged in the oesophagus for more than 15 minutes and will not pass spontaneously or with liquids.Some people are unaware that they have swallowing problems because they compensate unconsciously by choosing foods that are easier to eat, or they eat more slowly. They are at risk of choking or having large pieces of solid food lodge in the oesophagus if they let down their guard.
How are swallowing problems diagnosed?
If you feel you have a swallowing problem, your doctor will decide which phase of swallowing needs to be tested. She will order the appropriate tests after asking questions to determine the details of your swallowing symptoms and previous medical problems, as well as performing an appropriate physical examination. Three tests are most commonly used to evaluate a swallowing problem:
Barium swallow and follow through. The patient swallows a barium preparation (liquid or other forms that show up under X-ray) and an X-ray machine with video recording capability is used to view its movement through the oesophagus. This is often performed under the guidance of a speech and language therapist, an expert in swallowing as well as speech.

Upper endoscopy A flexible, narrow tube (endoscope) is passed into the oesophagus and projects images of the inside of the pharynx and oesophagus on a screen for evaluation.

Manometry This test measures the timing and strength of oesophageal contractions and muscular valve relaxation.
Among other tests that may be necessary, according to the specific needs of the individual, are an impedance test and a pH probe test (for acid reflux) this is talked about on a different page of this site
How are swallowing problems treated?
The form of treatment for your swallowing problem will depend on the type of problem a person has. Sometimes, the problem will resolve itself without treatment. On other occasions, the condition can be managed easily, such as by using a special tool called an esophageal dilator to stretch an oesophagus narrowed from acid reflux. However, the problem may be complex, requiring a specialist or the coordination of several specialists.If you have a chewing or swallowing problem there are several things you can do to make eating and drinking easier and safer, including:
Positioning
Sit upright at a 90-degree angle.

Tilt your head slightly forward.

Remain sitting upright or standing for 15 to 20 minutes after eating a meal.
Dining environment
Minimise distractions in the area where you eat.

Stay focused on the tasks of eating and drinking.

Do not talk with food in your mouth
Amount and rate
Eat slowly.

Cut your food into small pieces and chew it thoroughly.

Do not try to eat more than 1/2 teaspoon of your food at a time.
Swallowing
You may need to swallow two or three times per bite or sip.

If food or liquid catches in your throat, cough gently or clear your throat, and swallow again before taking a breath. Repeat if necessary.

Concentrate on swallowing frequently.
Saliva management
Drink plenty of fluids.

Periodically suck on lollies, ice cubes or lemon ice, or drink lemon-flavored water to increase saliva production, which will increase swallowing frequency.
Food consistency
Minimise or eliminate foods that require chewing and eat more soft foods.

Purée your food in a blender.

If thin liquids cause you to cough, thicken them with a liquid thickener (your speech and language therapist can recommend one for you). You can also substitute thicker liquids for thin ones, such as syrup for juice and cream soup for plain broth.
Taking medications
Ask your pharmacist for his or her recommendations on which tablets can and should not be crushed and which medications can be prescribed in a liquid form.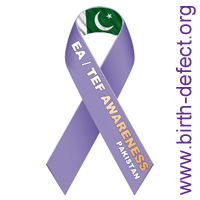 Balloon Endoscopy with the CRE™ Balloon Dilator
This animation and short video clip show's how balloon endoscopy with the CRE™ Balloon is used to dilate strictures of the GI tract.
www.youtube.com/watch?t=16&v=ZK24oR1qhsI?rel=0
HOW A LONG GAP IS REPAIRED
 Long-Segment Colonic Interposition for Esophageal Atresia: 3D Animation (How long gap is mended on a Baby but in a 3D film) Very interesting.  
www.youtube.com/watch?v=8_0mT4BW3Wc?rel=0
You might like to look at this page on this site regarding a repair of a 3" gap by a Surgeon in the USA, Child was home in less than 3 weeks.
http://www.birth-defect.org/pediatric-minimally-invasive-surgery-surgeon/ 
.
Esophageal Dilation due to a narrowing of the esophagus 

What is Oesophagal Dilation?
Oesophagal dilation is a procedure that allows your doctor to dilate, or stretch, a narrowed area of your oesophagus [swallowing tube]. Doctors can use various techniques for this procedure. Your doctor might perform the procedure as part of a sedated endoscopy
www.youtube.com/watch?v=UPlMtKpld78?rel=0
 .
Dilation of an Esophageal-Jejunal Anastomotic Stricture (To give you an insight as to what happens)
 Published on Feb 13, 2014
Dilation of an Esophageal-Jejunal Anastomotic Stricture with the CRE™ Wireguided 12/15 mm Balloon, featuring Dr. Vanbiervliet
www.youtube.com/watch?v=w9yO4hJhOjY?rel=0
~
Specialist Milk
click on the next button to move the page over
The common feeding issues that babies encounter include colic, reflux, and regurgitation. The Department of Health recommends exclusive breastfeeding for the first six months.
If breastfeeding is not possible, a range of specialist kinds of milk is available to help alleviate the distress caused to babies who experience these feeding issues. Pharmacists have an important role to play in explaining what may cause different feeding issues and how they can be resolved.
Colic is one of the most common gastrointestinal complaints in babies and can affect up to one in five infants1. It can start within weeks of birth and may continue up to four-six months of age.
Virtually all infants will experience some symptoms of gastroesophageal reflux (GOR) but it is normally nothing to worry about. GOR is the effortless passage of gastric contents into the oesophagus with or without regurgitation or vomiting. Symptoms peak at 3 months of age 9 and usually resolve between 12 and 14 months of age.
Allergies and intolerances
Lactose intolerance
http://www.pharmacymagazine.co.uk/specialist-milks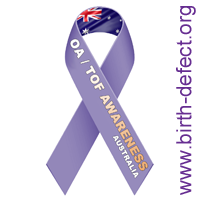 ~
Congenital Malformations of the Esophagus
May 2017 (Interesting Read)
Congenital anomalies of the esophagus comprise a diverse group of malformations. This chapter discusses embryology of the developing esophagus and esophageal anomalies secondary to its aberrant development.
The chapter also reviews major esophageal malformations as follows:
Esophageal atresia and tracheoesophageal fistula

Laryngotracheoesophageal cleft

Esophageal stenosis and webs

Congenital bronchopulmonary foregut malformations

Diverticulum of esophagus

Congenital short esophagus
The embryonic period extends from conception to the ninth week of gestation. During the latter half of the third week of development, the primitive foregut develops a ventral diverticulum that is cranial to the hepatic primordium and caudal to the fourth and fifth pharyngeal pouches. The diverticulum grows caudally and develops bronchopulmonary buds soon after the appearance. The trachea develops from a further caudal growth of the respiratory diverticulum. During the fourth and fifth weeks of development, the rapidly growing heart and liver stretch the esophagus. Because of the stretching, the esophagus narrows almost to obliteration at the level of the carina. Between the sixth and eighth weeks of gestation, the epithelium becomes 2-5 cells thick and remains stratified columnar epithelium.
Read more from the website, there are a lot of pages
https://emedicine.medscape.com/article/837879-overview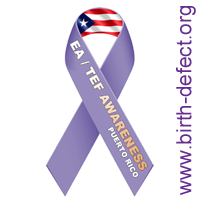 Tracheo oesophageal atresia and fistula video
Tracheo oesophageal atresia and fistula A-Z for medical students. (Interesting to watch if you are a Parent I thought) then if needed you can show your Doctor or team you might be under. This powerpoint cover's everything about tracheoesophageal fistula and atresia, you need to know as a medical student. Not intended for patients. But if you read you will get an idea if you are a Parent, I was sent this by a Surgeon it covers anatomy, embryology, types, classification and treatment of tracheo-oesophageal fistula and atresia.
Unable to Swallow
3D medical animation
This 3D medical animation shows a tracheoesophageal fistula in which the oesophagus has an abnormal connection to the trachea. The animation explains the normal development of the oesophagus and trachea, as well as how a tracheoesophageal fistula and esophageal atresia form. The effects of the fistula on the lungs are shown. Key steps of the operation to repair a tracheoesophageal fistula are depicted.
https://www.youtube.com/watch?v=gn0p-rnWeIg?rel=0
.
TEF = TOF
Tracheoesophageal Fistula and Esophageal Atresia What is tracheoesophageal fistula?
Tracheoesophageal fistula is an abnormal connection in one or more places between the esophagus (the tube that leads from the throat to the stomach) and the trachea (the tube that leads from the throat to the windpipe and lungs). Normally, the esophagus and the trachea are two separate tubes that are not connected.Tracheoesophageal fistula is also known as TE fistula or simply TEF.TE fistula is a birth defect, which is an abnormality that occurs as a fetus is forming in its mother's uterus.When a baby with a TE fistula swallows, the liquid can pass through the abnormal connection between the esophagus and the trachea. When this happens, liquid gets into the baby's lungs. This can cause pneumonia and other problems.
What is esophageal atresia? 
TEF = TOF
fistula often occurs with another birth defect known as esophageal atresia. The esophagus is a tube that leads from the throat to the stomach. With esophageal atresia, the esophagus does not form properly while the fetus is developing before birth, resulting in two segments; one part that connects to the throat, and the other part that connects to the stomach. However, the two segments do not connect to each other.Since the esophagus is in two segments, liquid that a baby swallows cannot pass normally through the esophagus and reach the stomach. Milk and other fluids cannot be digested if the esophagus does not connect to the stomach.If a TE fistula is also present, liquid that a baby swallows can pass through the connection between the esophagus and the trachea and go into the lungs. This can cause pneumonia and other problems.
What causes tracheoesophageal fistula and esophageal atresia?  
TEF = TOF
As a fetus is growing and developing in its mother's uterus before birth, different organ systems are developing and maturing. The trachea and the esophagus begin developing as one single tube. At about four to eight weeks after conception, a wall forms between the fetus' esophagus and trachea to separate them into two distinct tubes. If this wall does not form properly, TE fistula and/or esophageal atresia can occur.
Which babies develop tracheoesophageal fistula or esophageal atresia?
TEF = TOF
These two problems are not thought to be inherited. However, they are often seen when a baby has other birth defects, such as:
Other digestive tract problems (such as diaphragmatic hernia, duodenal atresia, or imperforate anus)

Heart problems (such as ventricular septal defect, tetralogy of Fallot, or patent ductus arteriosus)

Kidney and urinary tract problems (such as horseshoe or polycystic kidney, absent kidney, or hypospadias)

Muscular or skeletal problems

VACTERL syndrome (which involves Vertebral, Anal, Cardiac, TE fistula, Renal, and Limb abnormalities)
Up to one-half of all babies with TE fistula or esophageal atresia have another birth defect.
What are the symptoms of TE fistula or esophageal atresia?  
TEF = TOF
The symptoms of TE fistula or esophageal atresia are usually noted very soon after birth. The following are the most common symptoms of TE fistula or esophageal atresia. However, each child may experience symptoms differently. Symptoms may include the following:
Frothy, white bubbles in the mouth

Coughing or choking when feeding

Vomiting

Blue, color of the skin, especially when the baby is feeding

Difficulty breathing

Very round, full abdomen
Other congenital malformations might be present, such as the ones mentioned in the previous section.
Symptoms of TE fistula or esophageal atresia may resemble other conditions or medical problems. Please consult your child's doctor for a diagnosis.
What tests are usually done to diagnose the problem?
Along with a physical examination and medical history, imaging studies are usually done to evaluate whether a baby has TE fistula and/or esophageal atresia. X-rays are taken to look at the chest and abdomen.
A small tube may also be placed into the mouth or nose and then guided into the esophagus. With esophageal atresia, the tube usually cannot be inserted very far into the esophagus. The tube's position in the esophagus can also be seen with the X-ray.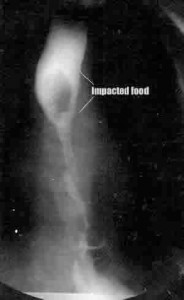 Stricture with food bolus. Frontal view from a barium swallow examination in a patient with a repaired EA shows a stricture at the anastomotic site, with a bolus of food proximal to the stricture.
What is the treatment for TEF fistula or esophageal atresia?
If your baby has TE fistula or esophageal atresia, he or she will need surgery to fix the problem. The type of surgery depends on the following:
Type of abnormality

Overall, the health of the baby and medical history

Opinion of the surgeon and other health-care providers involved in the baby's care

Expectations for the course of the condition

Your opinion and preference
When TE fistula is repaired, the connection between the esophagus and the trachea is closed in surgery. Repair of esophageal atresia depends on how close the two sections of esophagus are to each other. Sometimes esophageal atresia requires more than one surgery. Your baby's surgeon and other health care providers will decide when it is best to do the operations based on your baby's condition and the type of problem.
Could my child have problems in the future?
Some children born with esophageal atresia have long-term problems.
Swallowing food or liquids may be difficult due to:
Problems with the normal movement of foods and liquids down the esophagus (peristalsis).

Scarring that can occur in the esophagus after surgery as the wounds heal, which can partially block the passage of foods.
Sometimes, a narrowed esophagus can be widened or dilated with a special procedure done while the child is under general anesthesia. In other cases, another operation may be necessary to open up the esophagus so food can pass to the stomach properly.
About one-half of children who had esophageal atresia repaired will have problems with GERD, or gastrointestinal reflux disease. GERD causes acid to move up into the esophagus from the stomach. When acid moves from the stomach into the esophagus, it causes a burning or painful feeling known as heartburn. GERD can usually be treated with medications prescribed by a doctor.
www.urmc.rochester.edu/encyclopedia/content.aspx?ContentTypeID=90&ContentID=P02018