It all started with a single wish. Watch the amazing, true story of Make-A-Wish's founding and how one community came together to bring a life-changing wish to life. 
Founded in Phoenix, Arizona in 1980, when a group of caring volunteers helped a young boy fulfill his dream of becoming a police officer, Make-A-Wish is one of the world's leading children's charities.
After the start of Make-A-Wish in the United States, interest in granting the wishes of children with life-threatening medical conditions quickly spread to other nations. In 1993, Make-A-Wish International was officially formed to serve five countries outside the U.S. – and now helps to serve children outside the United States in more than 50 countries on five continents through its 42 affiliates. Make-A-Wish America grants the wishes of children in the United States through its 62 chapters. With the help of generous donors and over 40,000 volunteers, Make-A-Wish has collectively granted approximately more than 415,000 wishes worldwide since 1980. 
Impacting children in more than 50 countries through our 42 offices worldwide.
https://worldwish.org/en/make-a-wish-story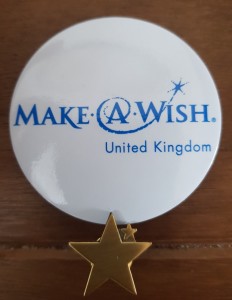 Because of the people that came together to give my own daughter her Wish. Which was to see Katie Markham.
The outstanding Katie Markham (as featured on Graham Norton's BBC Adele Special) Above Video, presents an immaculate celebration of one of our generation's finest singer-songwriters. This enthralling concert faithfully recreates the magic of Adele's three record-breaking albums and includes the smash-hits Chasing Pavements, Make You Feel My Love, Set Fire To The Rain, Someone Like You, Hello, Rolling In The Deep and the multi-million seller Skyfall, as well as a selection of songs by some of the legends that inspired her.
Theatre Royal in Brighton
On the 17th Jan 2018, Katie Markham was playing the Theatre Royal in Brighton and though make-a-wish we were able to meet Katie before the show.
intro to this building. This important grade II listed building is one of the oldest working theatres in the country with an exquisite example of a regency auditorium. With a collection of historic buildings that surround the stage house, it a fine example of a Theatre that has evolved over the last two hundred years.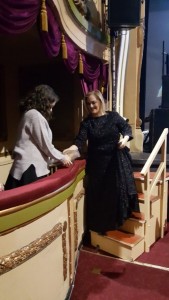 Theatre in Brighton started in 1766 at Barn Hall in Brighthelmstone, a village soon to become Brighton. Theatregoers were to patronise two other buildings in the city before The Prince of Wales gave his Royal Assent for the building of a new Theatre Royal Brighton on its present site in the summer of 1806. The Theatre first opened its doors to the public on Saturday, June 27, 1807, with a performance of Hamlet and The Weather-Cock starring Charles Kemble of Drury Lane.
For the first 50 years, the Theatre suffered very mixed fortunes with no single manager lasting more than 18 months and with the risk of financial ruin never very far away. In 1854 an actor Henry John Nye Chart arrived, took over the management of the Theatre and turned its fortunes and reputation around. He embarked on an extensive expansion and renovation programme with renowned Theatre architect Charles James Phipps. As an actor, Nye Chart had been somewhat unremarkable however his success was to turn an insignificant and disreputable playhouse into a nationally respected institution and he was one of the great actor-managers of the late nineteenth century.
Meet the people in photo
Middle My Friend Setch (Stage Manager) 
Left, Press Officer for the Theatre Royal
Right side, Make-A-Wish Lady, all her time is given free they don't get paid.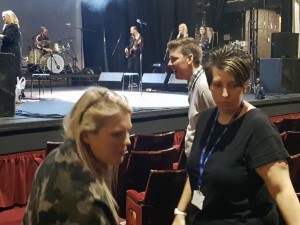 When Nye Chart died in 1876, his wife Ellen Elizabeth Nye Chart took over the management; with considerable flair and imagination, she secured the Theatre's national reputation as one of the most prestigious venues outside of London. She introduced the matinee and gave tickets for the annual Christmas pantomimes to inmates of the Workhouses. Her legacy was to be one of the first women theatre managers with pioneering audience development skills. By the end of the nineteenth-century Theatre Royal Brighton had established itself as The Actors Theatre where every major actor including the Kemble & Siddon Families, Sarah Bernhardt, Edmund Kean, David Garrick and Sir Henry Irving graced the stage.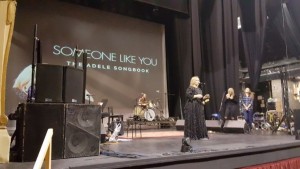 Through the twentieth century, the Theatre grew in stature and national reputation. International playwright Ibsen premiered a UK production of The Doll's House at the Theatre. Later Rattigan, Coward, and Orton plays opened as a try out date before a London West End run. The Redgrave Family, Lord Olivier, John Gielgud, Marlene Dietrich, Dame Margot Fonteyn, Rex Harrison, Dame Judy Dench and Paul Scofield are but a few of the stars who performed on the famous stage.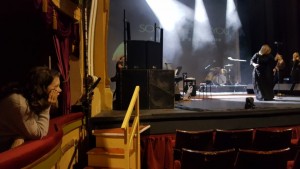 Read more 
http://www.atgtickets.com/venues/theatre-royal-brighton/history/