Our Son Filip was born Unable to Swallow and with other health issues Dances Ballroom and Latin
Our Son Filip was born Unable to Swallow and with other health issues Dances Ballroom and Latin
Our son Filip is now 8 years old.
He has many health issues he was born with TOF/OA, Born Unable to Swallow.
He has GERD, thumb hypoplasia, Tracheomalacia and is aspirating, his immune system is very weak so he catches all the sicknesses really easy, he has feeding difficulties, ARFID, and feeding GJet tube which was inserted 6 months ago after years of fighting to make Filip eat.
He has also 2 fused vertebrae and is prone to scoliosis, I could actually say "HE WAS" before he and his sister Olivia started their "Dance Adventure". And this is something that I wanted to write about for this website, as he might allow new Parents the understanding that their child can reach goals too.
First Dance Class with his Sister.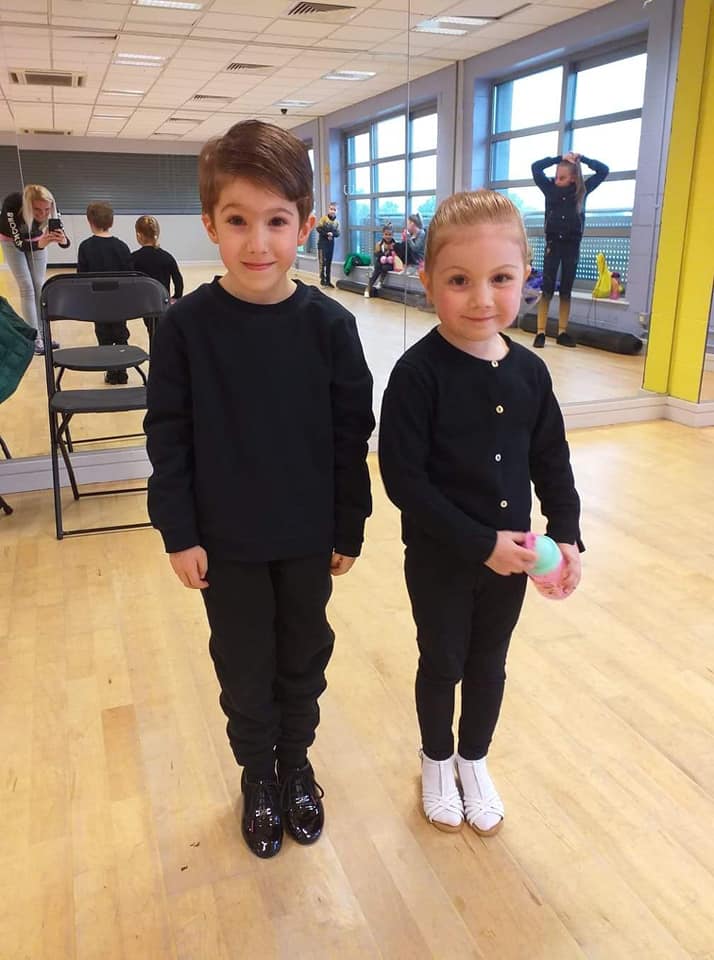 Our Son Filip was born Unable to Swallow and with other health issues Dances Ballroom and Latin
When my little boy Filip was only 4, Olivia was 2 that time, I wanted to try him in some dance classes because Filip had really good moves, I remember him dancing his own way when he was almost one.
He wasn't able to walk properly but he was moving into his favorite song "Balkanica-Piersi". It was so funny watching him bending his knees and going up and down into the music. And this continued.
 When he was 4 I brought him into a HIP-HOP class but he was very shy and didn't want to even move so I thought it is probably too early. Then a year later I tried again and it actually worked. It was the time when he started preschool.
Hip-Hop Class with his Sister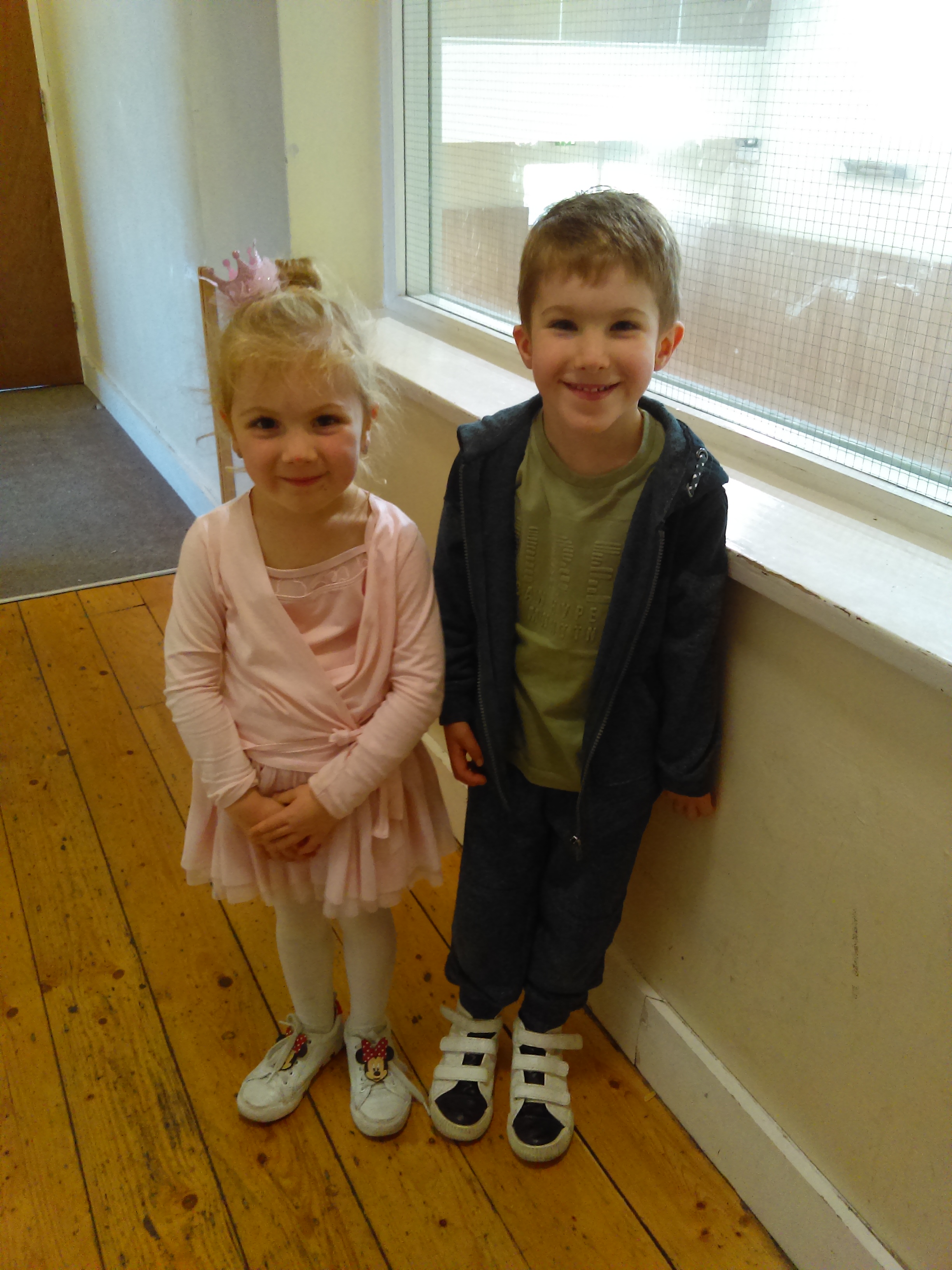 He enjoyed the dance classes so much. Then another year later I thought that it would be very good if he can actually try some other dancing than Hip-hop, something elegant. I have searched on Facebook and couldn't actually find anything and one day an advert came up on Facebook with a school name "Wojtek Potaszkin Dance Academy".
It is an Academy of Ballroom & Latin Dancing based in Dublin, Ireland. I went through the pictures and videos and I said "THIS IS IT!!!"
I have contacted Wojtek Potaszkin the teacher and I said that I have two little children who I want to try in his Dance Academy. We have arrived for a first-class, Filip and Olivia fell in love with Wojtek. He is a great teacher, so good with the kids. When he saw Filip doing his very first steps he said that he sees that Filip has got talent, he could easily remember the steps. Both of my children really enjoyed their first class and couldn't wait to come back again.
Link to their Website
Our Son Filip was born Unable to Swallow and with other health issues Dances Ballroom and Latin
They couldn't wait for them to arrive but when they did they were so tiny. For the first few nights, both Filip and Olivia slept with their dance shoes in their bags hugging them.
We have started to come into the Academy on Saturdays only for an hour once a week, then after a while, it became more often. My children were taking a class on Saturdays and Wednesdays also. After a while, they started to do private lessons too and this actually is so great because you have your child one to one with the teacher.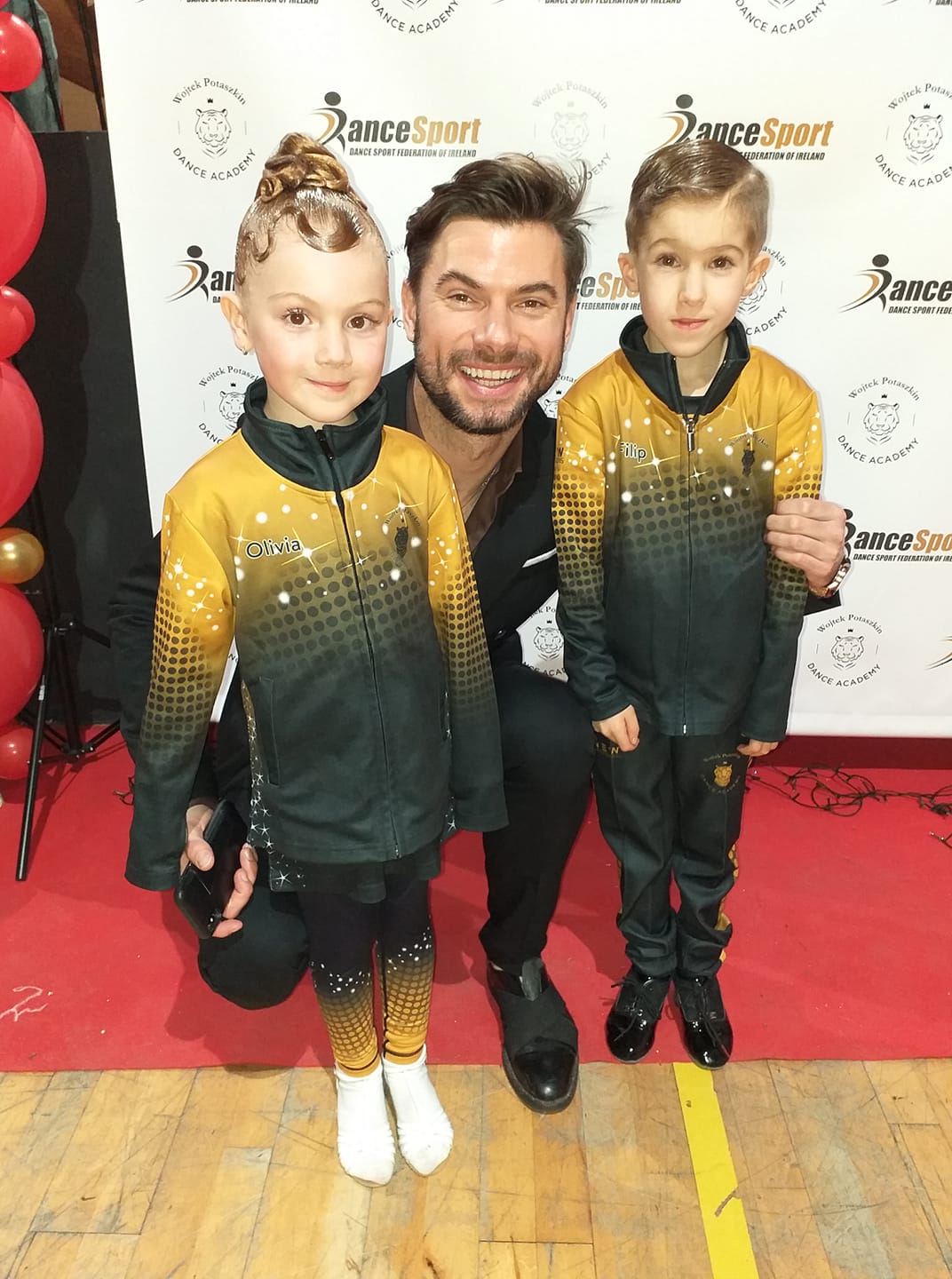 They have learned new steps and they loved it. In May 2019 Filip had his first dance competition. It was so emotional for me and my husband. Tears ran down my cheeks. Filip has been through so much since the first hours of his life and he actually still is going through a lot, but seeing him in his suit, and bowtie dancing his first competition was priceless.
His First Competition.
He Came 3rd.
One of the great things with dancing is that Filip was prone to scoliosis and his spine was a bit curved but after a year of dancing when we had an appointment with our Orthopaedic doctor, she was actually very happy with the results after his X-ray, she said that his spine has improved almost perfect and she said that we don't have to come back for another appointment in 1 year time but in 2 years.
This was a piece of great information to hear that something has improved.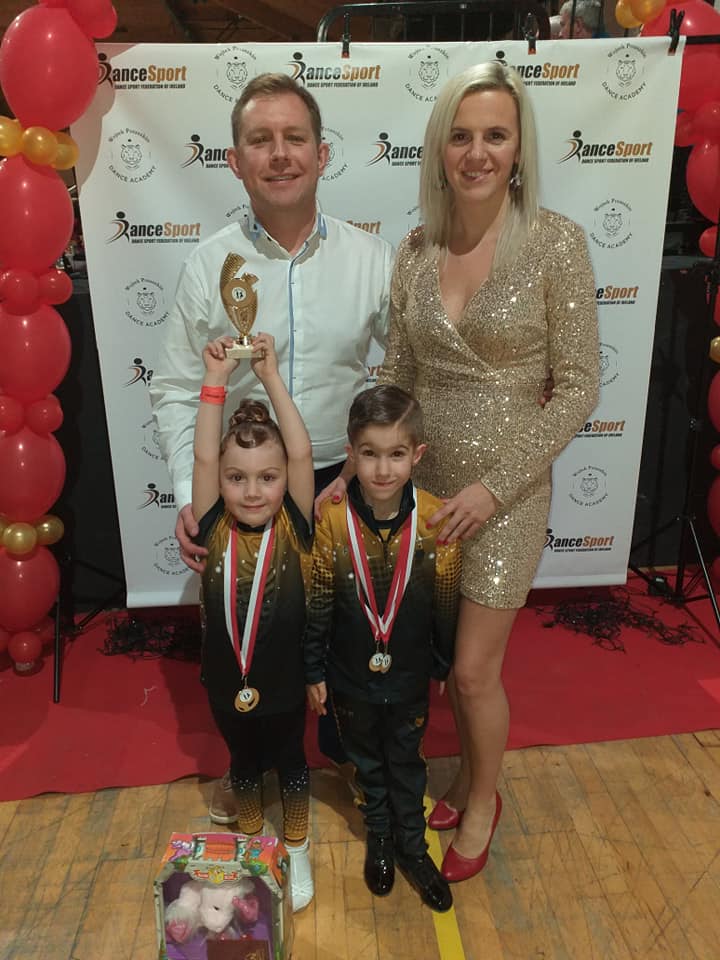 Olivia (Sister, seen above) (5 years old) dancing Samba basics at Dance Competition
(134) Olivia (5 years old) dancing Samba basics at Dance Competition – YouTube
He chokes on foods, has fear of foods, ARFID (Avoidant Restrictive Food Intake Disorder)
I used to always fight for every single bite, just to get him to eat something. In June 2020 we have been admitted into the hospital for IV antibiotics to treat his lungs (he gets it every 6 months) and this was the time when during 10 days Filip lost 1kg!
His weight dropped from 17.20kg to 16.20kg. It was terribly hard time because 1 kg for Filip was maybe 2, 3 years of work. Especially when from 2 years he hasn't gain ANY weight.
I told our doctor that this is a problem from the first days of his life. (Us Mothers know our own Children better than Doctors do) It affects all our family because every single meal is traumatic. After another few days of dietitian coming to sit with Filip at mealtimes, the team decided that he needs an NG tube to start with.
Honestly, I knew that this is not an option for Filip because he is aspirating. After few weeks Filip was getting worse and worse. He is an extremely active little boy running around all day long but this time he wasn't able to walk a short distance to the park, my husband had to carry him home.
He had difficulties with breathing. All he wanted to do at home was to lay in his bed. I brought him into the A&E and they kept us in. After meeting with all the doctors our respiratory doctor said that the first NJ tube (into his jejunum) would have to be inserted and then he needs surgery to insert GJtube through his tummy into the jejunum.
He had surgery in September 2020 and the peg was inserted and then in December when the site healed he had it changed into a proper button, GJtube. During 6 months thanks to his tube feeding Filip gained 4kg! It has never been like that.
Now his weight is 21kg and still slowly goes up. I can say that now he finally looks like every other child. He doesn't have "only bones" sticking out. . His tube saved his life.
We are actually stuck at home because Filip is at a high risk of catching Covid-19, but even this doesn't stop him and his sister Olivia from doing what they love which is "Dancing".
They do ZOOM dance lessons which are better than nothing. Filip and Olivia had the opportunity to attend many workshops and camps with World Champion Dancers from the whole of the World thanks to Wojtek Potaszkin, who is so into the children's progress in his Dance Academy.
Practising at home in lockdown wearing feeding pump on an 18 hour feeding cycle.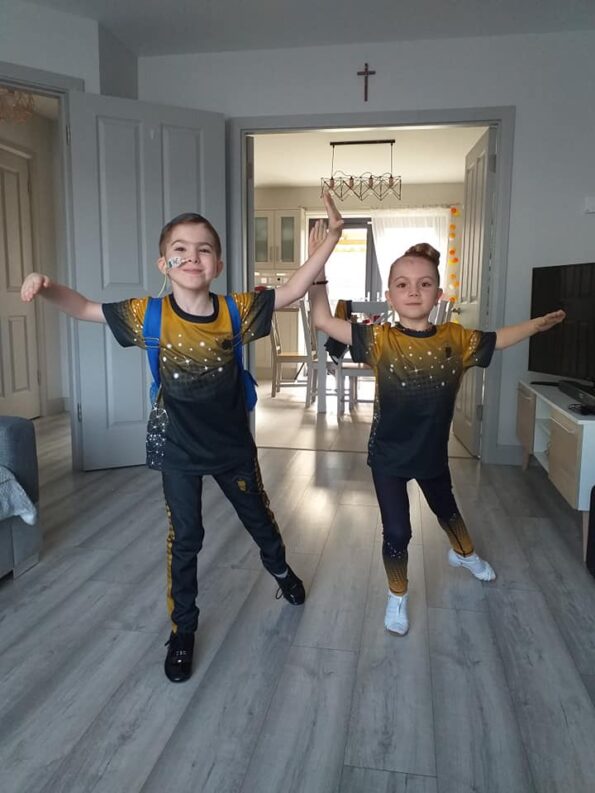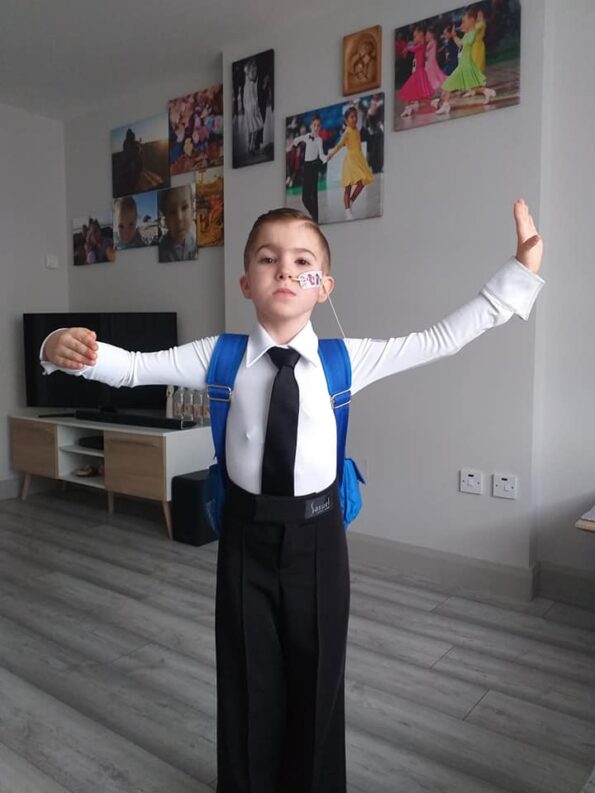 We want to tell every one of you that even if you have a disability or illnesses don't let it stop you from doing things that you really love.
Filip still continues his Dance Adventure it's been two years now. I am so glad that I have made this decision to try him in dancing because it was the best decision I could have made. He and his sister are my two little dancers which I love the most in the whole world!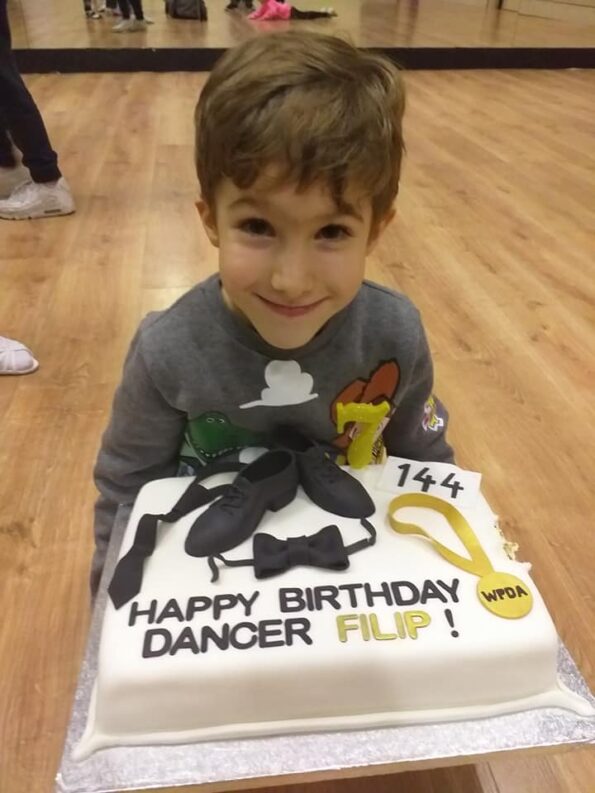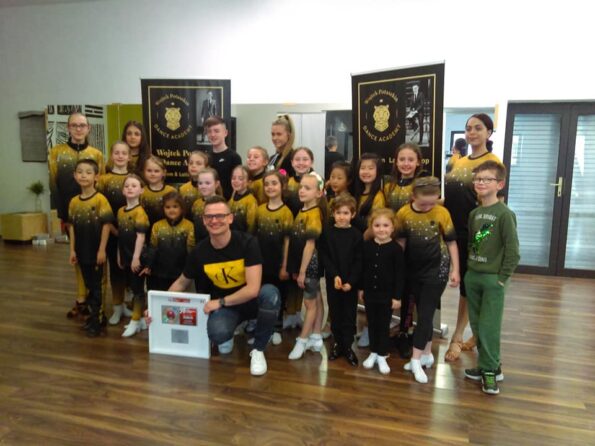 Dance Coach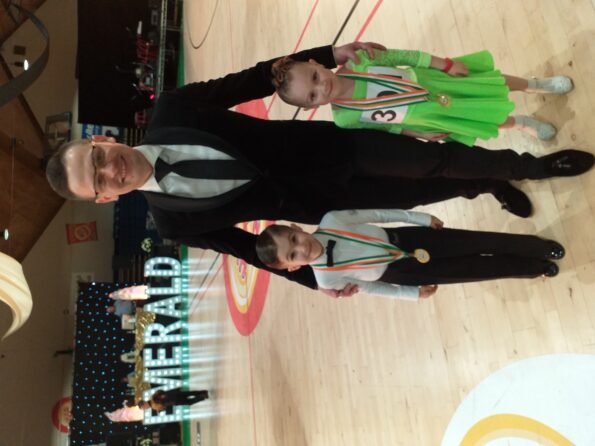 Bother and Sister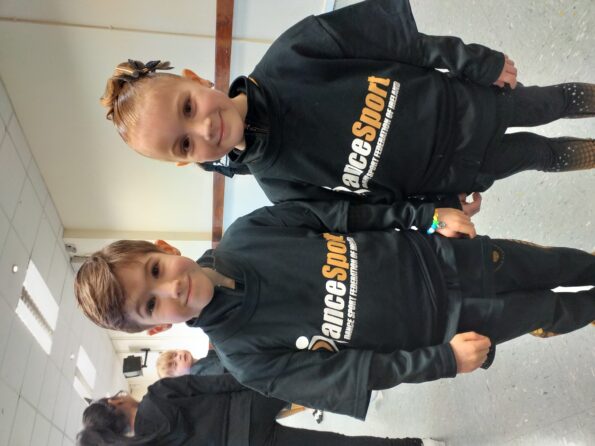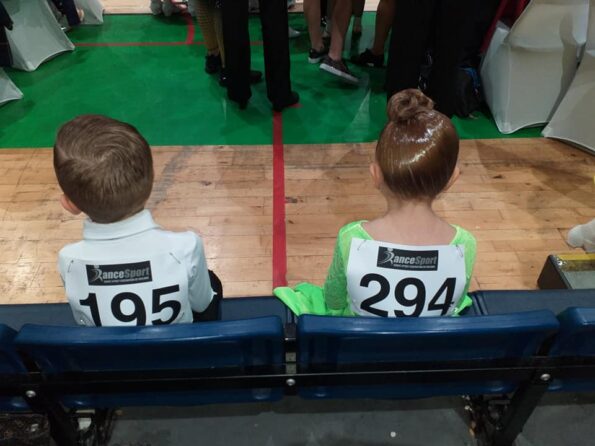 Team Work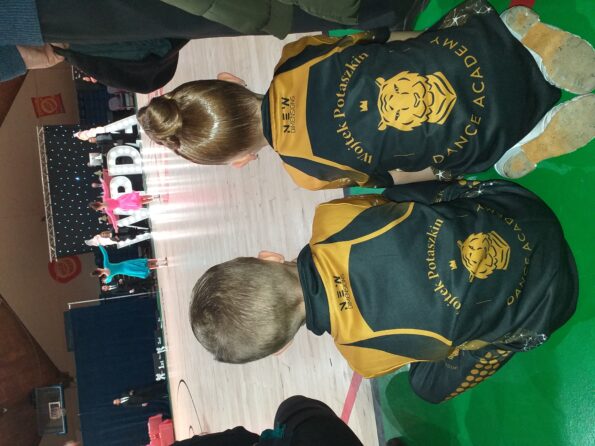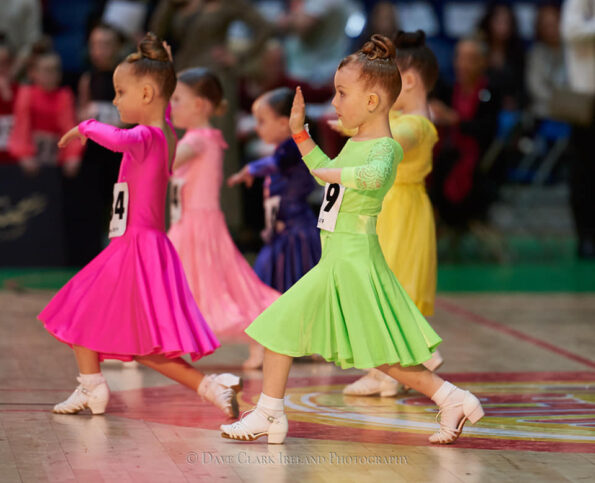 Even in Lock down he is doing really well