Set in the beautiful Ria Formosa Nature Reserve  
Plus just 2 minutes from the pretty local village of Moncarapacho, The Centre Algarve is mainland Europe's only specialist holiday Centre which is fully equipped to allow people with special needs young and old to experience a wonderful holiday with their family or carers.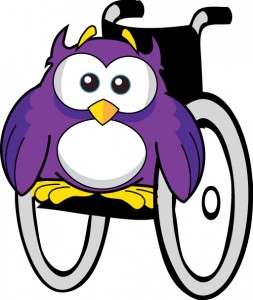 We have created an environment where everybody feels comfortable, safe and secure within our wonderful grounds that are fully enclosed and gated. A magical and unique holiday center where fun and memories are created.
The Centre has 14 bedrooms keeping the experience intimate and not too overwhelming as with most large complexes. Whether you are relaxing by the pool or enjoying yourself within our private secure facilities, you will always be able to keep a watchful eye even whilst you relax and unwind in the evening with a glass of wine.
14 air-conditioned bedrooms, 2 with 250 sq ft en-suite hygiene rooms
Wet rooms with shower and fold down chair
Toilets in every room with en-suite bathrooms
Washing machine facilities available
Overhead hoist available in hygiene rooms
8 ground floor fully wheelchair accessible bedrooms
All lower areas are fully wheelchair accessible
Restaurant available for breakfast, lunch and evening meals
Discovery Centre incorporating education centre
Soft play/Sensory room
American themed dinner and children's kitchen
Lounge area
Café with outside and covered relaxation area
Sensory gardens
Children's safe and wheelchair accessible petting zoo
Swimming pool with hoist
Paddling pool and therapeutic hot tub
Sanded play area with swings and slides as well as a grassed play area
The entire complex is securely fenced and gated with CCTV in operation
Even the pool has a lift into it,